Premier League
When do Premier League, La Liga, Serie A, Bundesliga & Ligue 1 seasons start?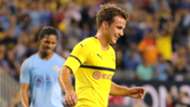 International football has drawn to a close and club action is set to return to the fold imminently, with the major European leagues starting their seasons early-to-mid August.
This upcoming season will be the first in decades without ex-Arsenal manager Arsene Wenger as Unai Emery has succeeded him as Gunners boss, while Cristiano Ronaldo will be making his debut for Juventus after signing for the Serie A side following a sensational transfer from Serie A.
This next term will also be the first where the Premier League deadline day will take place before the start of the season, which will provide clubs with less distraction regarding playing transfers - though the rest of Europe will remain unchanged.
So when do Europe's leagues begin, and what are the exact start dates? Goal has all the information.
---
When does the Premier League start?
---
The new Premier League campaign is set to begin on Friday, August 10 at 8pm BST, followed by a full round of fixtures on the Saturday and Sunday.
It will open with a clash between last season's runners-up Manchester United and Leicester City at Old Trafford, as well as a mouth-watering tie between defending champions Manchester City and a new-look Arsenal side helmed by Unai Emery.
The forthcoming term will mark the first time in which deadline day will take place before the start of the new season, on August 9 – which will enable clubs to be without added disruption regarding player transfers once the new campaign begins.
The rule change will only affect the Premier League, and so all other European clubs will be able to buy and sell players past deadline day as has been the norm.
---
When does La Liga start?
---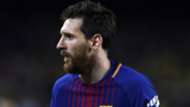 La Liga is set to begin on August 18 , a week after the start of the Premier League – and it is set to be an exciting season as it will be the first time that VAR will be used.
Fixtures for the top-flight of Spanish football are not yet confirmed and are set to be released on July 23.
Barcelona are defending champions and it will be an interesting season in Spain what with star Cristiano Ronaldo having switched Real Madrid for Juventus this July.
---
When does Serie A start?
---
The new Serie A season will begin on the weekend of  August 18-19 and will be the first to feature Ronaldo for Juventus.
The Portuguese international will not be taking part in Juventus's pre-season tour of the United States, and will therefore miss out on the International Champions Cup clash between his new side and former club Real Madrid.
All the fixtures for the top flight of the Italian league are expected to be released on July 26.
---
When does the Bundesliga start?
---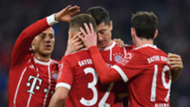 The Bundesliga is set to begin on Friday   August 24 and will be first season without Hamburger SV, the only team to have played in the top tier of the German football system in every season from the end of World War I when the club was founded.
The first fixture will be played between defending champions Bayern Munich and Hoffenheim. Bayern will be looking to win their seventh successive league win when they get under way on August 24 at 7:30pm (BST).
It will be Bayern's first season with Niko Kovac as manager, while Borussia Dortmund will be led by new coach Lucien Favre after Thomas Tuchel left to take charge of Paris Saint-Germain.
---
When does Ligue 1 start?
---
The top flight of French football is set to start on the weekend of August 10,  taking place between Marseille and Toulouse at 8:30pm (BST).
Defending champions Paris Saint-Germain will begin their season on Sunday August 12 against Caen at 8pm (BST), featuring superstar Kylian Mbappe who returns to club form off the backs of an exhilarating World Cup win in Russia with France.