South Africa
Tokyo Sexwale breaks his silence: 'If you want people not to talk about Safa, go buy your own club'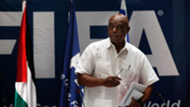 Tokyo Sexwale has slammed those who questioned his credentials ahead of South African Football Association (Safa) presidential election.
 As the race for the election of Safa's top position heats up, Sexwale says the last thing he wants is to preserve the current divisions in South African football.
The former political prisoner said he doesn't want to add to the divisions, explaining that South African football can be in a better space and needs improvement.
Sexwale added that anyone who denies that the South African football has problems needs to be properly examined.
"It is not about positions. This is not a private property. If you want people not to talk about Safa, go buy your own club," Sexwale told the media. 
"They want to use legends when it favors them, but turn around and say, 'you are not in football' when it suits them. I have heard this statement, which they use to advance negative tendencies," he said. 
"I'm not a power monger. I have achieved a lot in life. My commitment to and support of South African football is beyond question and my record speaks for itself," added Sexwale.
In 2016, Sexwale ran for the position of Fifa president, but withdrew from the race on the 11th hour, leaving just four candidates in contention to replace Sepp Blatter as Fifa president.
He was a member of both the 2010 World Cup bid team and 2010 Local organizing Committee. 
"What an insult to say I just came into football through the back door. I have been a servant of this game for a long time. It is convenient for people to close their eyes and pretend like you are a Johnny-come-lately. In this Mandela centenary celebration year, football must rise to that challenge," concluded Sexwale.