KPL
Sofapaka set to unveil sponsor after reinstatement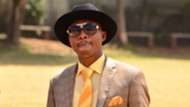 Sofapaka and Muhoroni Youth were reinstated to KPL on Wednesday after two months of uncertainty and the Batoto ba Mungu have announced good things in the offing.
Chairman Elly Kalekwa, while addressing the press on Thursday at Eastleigh High School ground, explained that the club has finalized the process of securing a shirt sponsor and that the sponsor will be unveiled soonest. He also took the opportunity to announce that the club has established new offices.
KPL Week 2: Muhoroni Youth, Sofapaka included
"I am back full time now and I can assure in the near future we will be unveiling our new sponsor. Going forward, I want to state that we have moved our offices to Muthithi Road in Westlands and we are in the process of stabilizing our finances as a club."
His joy for being granted opportunity to play in the country's topflight league was evident while promising to work hand in hand with the federation.
"We are happy to clear that hurdle that has been on our backs for the last two months. It was by faith, because we always believed the process would end in justice prevailing. Like the GM states, we are ready to work with the federation and we will do just that.
Baraza: Sofapaka are ready to play, even now!
"We thank the federation for all they have done for the club and we recognize this misunderstanding was just a part of them doing their job.
"We are not against club licensing and have never been. The crucial importance of club licensing is meant to professionalize football and we are committed to that. All we have ever wanted is time to comply with the requirements because each club has its unique needs and need special guidance. Football should reunite us and not divide."
Sofapaka have survived without a sponsor since early 2016 when East Africa Portland Cement (Blue Triangle) neglected them.