International Champions Cup
Singapore's hosting of International Champions Cup is a boon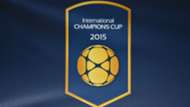 Nestled north of its eponymously named strait, Singapore ladles the perfect culmination of culture and metropolitanism. The Lion City has quietly been nurturing a football identity in South-East Asia. 
After gaining independence from Malaysia in 1965, the Lee Kuan Yew-founded nation has been at the forefront of developing and integrating the beautiful game into its borders and communities. From Fandi Ahmad – who starred for clubs in Europe and Asia - to the times the island nation captured the coveted Malaysia Cup multiple times (24), Singapore has seen a rich and diverse yield of football memories and moments.
Now, the International Champions Cup (ICC) is set to return to Singaporean shores in the summer of 2018 (Get tickets here). The giants of European football viz. Arsenal, Atletico Madrid and Paris Saint Germain will grace the Singapore national stadium as they look to land the glitzy trophy. 
The triumvirate's arrival in Singapore is very good news for aficionados of the beautiful game in South Asia. Fans from the neighbouring states of Thailand, Vietnam, Cambodia, Indonesia and Malaysia wanting to watch the ICC and their favourite teams and superstars, close up and personal, have a great opportunity. 
The packed bar-houses and pubs alongside stadiums could also provide an excellent endorsement of the rapidly urbanized culture of football in the 52-year-old nation. It providing enough reasons for the ICC bandwagon to churn more opportunities Singapore's way.
The ICC gives Singaporeans a great reason to come together and unite under the premise of football. The ICC provides the simplest of reasons for fans to come together. 
The onus is on Singapore to turn up the heat when the big guns fire up the football quotient in South-East Asia. In many ways, the country is ready to savour the moment. 
Experience the International Champions Cup 2018 in Singapore. Purchase your tickets here.