Transfers
Rooney warned MLS no easy ride as Fowler expresses sympathy with Everton's 'innocent victim'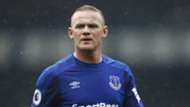 Wayne Rooney is an "innocent victim" of goings on at Everton, says Robbie Fowler, but has been warned not to expect an easy ride if he takes on a new challenge in MLS.
Goal revealed earlier this week that the former England captain has entered into talks with DC United regarding a summer move to America.
Toffees boss Sam Allardyce has since confirmed those discussions, with the 32-year-old seemingly enduring a strained relationship with his current manager.
Fowler knows all about such situations, having headed for Australia in 2009, and has told a fellow frontman to think carefully about his options before moving on, with his iconic standing with Manchester United set to count for little in unfamiliar surroundings.
The former Liverpool striker wrote in a column for the Daily Mirror: "I followed a similar route to Australia, which had a similar level of football back then to the MLS. I was a couple of years older than he is now, though, and I think that would be a major difference.
"I enjoyed my time in Australia in North Queensland and Perth, but it's tough. Without any disrespect to any team-mates, of course, it's a different level and it's quite tough mentally to get used to that.
"You are stepping down a level, but you are still going as a pro and you still want to be as professional as possible.
"But, of course, you can only be as good as your team. With Rooney, after a decade at ­Manchester United, that will be tough.
"I've spoken to Steven Gerrard about his time in the States, and he says ­anyone going there for an easy life is in for a shock, because, even if the quality is not there, the fitness levels, the competitiveness is and you are targeted too.
"I'm not sure whether, at 32, Wayne is ready for all that. Ideally, he would do another year at Everton and bring his experience to what surely has to be a season of rebuilding.
"But that all depends what is going on behind the scenes."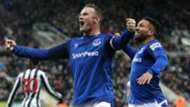 Fowler believes there is more going on at Everton than meets the eye, with Rooney being frozen out.
It could be that he has played his last game for the club, with a knee problem reported to have kept him out of a final day showdown with West Ham, and his situation has attracted sympathy from afar.
"I honestly don't know what is ­happening there, but, as an ex-player, I can tell you a lot of what happens at football clubs depends on what is going on behind the scenes," added Fowler.
"If it's not right, then it does affect what happens on the pitch.
"Rooney seems to be a fairly innocent victim of that. In a better team, I think he would still offer something.
"I hope Everton can sort out their problems and allow him the dignity his position as one of the best of his ­generation deserves."