MLS
Falcons or Patriots? Landon Donovan and MLS players predict Super Bowl LI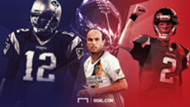 ---
EXCLUSIVE
---
If there's any American soccer player who knows a thing or two about winning a championship, it's Landon Donovan.
The free agent has won six MLS Cups during his 15-year MLS career. He's been named the league's regular season MVP once and MLS Cup MVP twice. In fact, the MLS MVP trophy is named in his honor, even though he was an active player with the LA Galaxy in 2016.
MLS downplays friction in Sacramento expansion bid
It's safe to say Donovan understands what it's like to reach the highest level of his sport, so we may just be inclined to take his word on who will win Super Bowl LI when the New England Patriots take on the Atlanta Falcons on Sunday in Houston.
Donovan told Goal he's going with the Falcons to beat Tom Brady and Co., 30-24, in what could be a classic game. 
We'll let Donovan explain the outcome: "Atlanta gets an early lead and New England has to play from behind, which they aren't used to. Atlanta's defense bends but doesn't break and it comes down to Atlanta's D holding up on the last possession of the game!"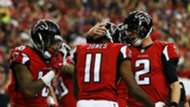 Interesting. Donovan has the Falcons, who finished the regular season as the NFL's best offense, winning on defense. But Philadelphia Union coach Jim Curtin is going the other way, predicting the Patriots' top-rated defense will be too much for Falcons quarterback Matt Ryan. 
"I'm pulling for Atlanta and the Philly boy Matt Ryan, but I don't think their defense will hold up with Brady and [Bill] Belichick getting two weeks to prepare for them," Curtin said, adding that the Patriots will lift their fifth Lombardi Trophy with a 34-21 victory.
D.C. United and U.S. national team defender Steve Birnbaum agrees that the Pats will win thanks to an extra week to prepare for the game, but he's predicting a tighter scoreline.
"I got the Pats winning by a field goal, maybe around 27-24," he said. "Think it's tough to bet against them. I think Tom Brady is great and giving Bill Belichick two weeks to prepare is a lot."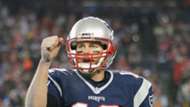 Only one of the players Goal reached out to has the Falcons winning quite easily. But you can't blame U.S. and New York City FC goalkeeper Sean Johnson for picking the Falcons to shut down the Patriots. After all, Johnson is an Atlanta native.
"Most def a Falcons pick!" he said. "I see it being a little nervy to start but when it settles, 21-13 will be the final. Julio [Jones] is too much to handle."
Julio Jones is arguably the best wide receiver in the game and Atlanta features a pair of elite running backs in Devonta Freeman and Tevin Coleman. They'll be a tough matchup for the Patriots' defense for sure. NYCFC's Ethan White believes the high-powered offense will be the key to for the Falcons to halt New England's NFL dynasty.
"Pats won't be able to contain all the Falcons' offensive pieces and Julio," he said. "Atlanta running backs will total over 200 yards."
However, no matter what the result of the Super Bowl will be, there's one thing we can all agree on ...
"The balls will be inflated properly," MLS Cup champion Stefan Frei said.
---
WHO WILL WIN THE SUPER BOWL?
---
Kellyn Acosta, FC Dallas - Falcons
Steve Birnbaum, D.C. United - Patriots (27-24)
Ricardo Clark, Houston Dynamo - Falcons (35-32)
Jim Curtin, Philadelphia Union - Patriots (34-21)
Landon Donovan, free agent - Falcons (30-24)
Alberth Elis, Houston Dynamo - Patriots
Stefan Frei, Seattle Sounders - Falcons (31-21)
Atiba Harris, FC Dallas - Patriots (21-3)
Andrew Wenger, Houston Dynamo - Patriots
Matt Hedges, FC Dallas - Falcons
Sean Johnson, NYCFC - Falcons (21-13)
Erick "Cubo" Torres, Houston Dynamo - Patriots (27-13)
Roland Lamah, FC Dallas - Falcons
Patrick Nyarko, D.C. United - Patriots
Ethan White, NYCFC - Falcons (31-21)
Agus, Houston Dynamo - Falcons (21-15)
Our MLS panel is picking the Falcons to win Super Bowl LI. Place your vote below!