UEFA Champions League
Optus Sport out to prove doubters wrong with Champions League coverage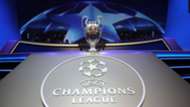 All it took was one night for Optus Sport's 2018 World Cup coverage to go up in smoke. 
While they were able to fix technical issues affecting just five percent of all users by day five of the tournament in Russia, social media had already turned the issue into a wildfire that struggled to be contained.
SBS were seen as the firefighters in the end as they joined forces to cover all remaining matches at the World Cup, with Optus left to wonder what could have been. 
Despite delivering an otherwise very polished product complete with varied football personalties and mini matches, the broadcaster was left wounded after initial technical problems left some skeptical about their place in the future of Australian football broadcasting.
But rather than cut their losses, Optus have instead doubled down, acquiring the sole rights Down Under to the UEFA Nations League and the UEFA Champions Leagues.
Unlike in Russia, SBS won't be covering a single game of the Champions League this season with Optus determined to prove they can deliver on their own and win back football fans.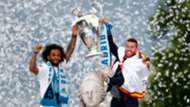 That in itself is not an easy thing to do, with Optus Sport executive producer Richard Bayliss noting how difficult it has been overturning public opinion following initial problems with Optus' World Cup coverage. 
"The issues came on days one, two, three and four, and from day five there have been zero issues, which is hard to believe given the PR and the negativity which rightly resulted from the issues," Bayllis said.
"But ultimately it's been smooth sailing ever since.
"The Premier League is where we have the highest viewership and there have been zero issues apart from the usual teething problems you might have as a result of different internet speeds."
Adamant their technical issues are behind them, Optus are hoping the emphasis returns to the actual product they're delivering with the company determined to deliver a less formal, but more intelligent take on football broadcasting.
From the witty insights of Michael Bridges, to the bizarre but equally profound takes of Ned Zelic, don't expect to see Optus taking the suit and tie approach to their Champions League coverage. 
"We don't want to talk down to our viewers. We want to experience and enjoy the games as they do, because they have as much knowledge, if not more, than us," said Bayliss.
"In this day and age of social media and everyone reading everything online, the knowledge of audiences is incredible.
"We don't need to tell you who Juventus or Barcelona are."
Though there intentions and passion for football are unquestionable, all eyes will be on Optus to deliver when the competition kicks off on Wednesday morning (AEST).