UEFA Champions League
Money vs history: Real Madrid, Man City & European giants in Champions League dilemma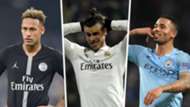 How do you define the greatness of a football club? Its age? Its wealth? The number of supporters? A big stadium? Lots of teams have those. When it comes to establishing the difference between the greats and the not-yet-greats it would appear to be a matter of trophies.
Can a club be big if it has never won its own domestic championship? Probably not. Can a club be big if it has never won the Champions League? Arsenal would say yes. Atletico Madrid too. They've been there and bear the scars.
It is certainly true that in order to truly capture the consciousness, a team needs to be competitive, memorable and brilliant when all the world is watching.
That is why, for all their spending power and all their titles accrued under Qatari leadership, Paris Saint-Germain still haven't matched the lustre of Monaco on the European stage.
Monaco have been to the final; they've given the game players like Thierry Henry and Kylian Mbappe. They were semi-finalists a couple of seasons ago and that team containing Bernardo Silva and Benjamin Mendy is fondly recalled.
That is why Red Star Belgrade's victory against Liverpool this week was notable. It wasn't portrayed as an upstart team bloodying the nose of a more storied rival. It was a team with history performing proudly in the European Cup. They have that trophy in their museum.
That is one reason why the newly-mooted Super League is a risky idea. Players like money, sure, and it is largely what sustains the game. But try telling any kid growing up anywhere in Europe, or anywhere in the world for that matter, that a new-fangled competition is worth more than this one.
Marcelo - the Real Madrid full-back who has won four Champions Leagues - has an outline of the trophy tattooed on his leg.
The ex-AC Milan executive Adriano Galliani suggested piping the Champions League theme into his side's dressing room before Serie A games to try and stimulate the players. He was only half joking.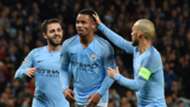 This competition means more than just money. It signifies class and pedigree. When a player or a team does it in the Champions League, it can truly be said that they have done it.
The alleged involvement in that regard of Florentino Perez in the plans for a new breakaway league are surprising. The Real Madrid supremo would love more money for his club but, surely, he cannot be thinking of cleaving a 13-time champion team away from the competition that they are obsessed by?
Real Madrid are defined by this trophy, more than anything else. Whatever plans Der Spiegel allege are being concocted over at Key Capital Partners and shared with Perez cannot match this.
The sights and sounds of the Champions League are unique. For all its faults and foibles - whether that is too many squashes in the group stage or a suddenly-jarring lack of VAR - that is largely forgotten come late May or early June when the medals are doled out. This is what matters.
And any club who have not won this competition should think carefully about whether or not they want to leave it. It's one thing Real Madrid or Liverpool walking away but it's another thing altogether if PSG or City do it. That's quitting; they have yet to hit the heights required in the Champions League and to depart it would mean they never got up there.
And for people like Pep Guardiola too - steeped in the culture of a club like Barcelona and a winner at Wembley in 1992 - this tournament makes them dream.
Can you buy your way to greatness? That is what teams like City and PSG are attempting to do.
UEFA's Financial Fair Play rules are not something to which Roman Abramovich had to adhere to when he began pouring Russian mineral wealth into Chelsea. City could argue that the club needed a running start, financially speaking, to instigate this current productive period they are enjoying.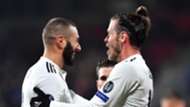 Rules appear to have been broken and a settlement reached. Besides, is it worse to put a billion or two into a football club - like Abu Dhabi has done - or take a billion or two out as is the case across town at the Glazer-run Manchester United?
The response to that one could be gleaned quite easily with a quick chat to any fan in Manchester. "Sheikh Mansour, Manchester thanks you for 10 great years" reads one banner inside the Etihad Stadium. You're unlikely to find a similar homage to the Glazers over at Old Trafford.
But a great academy, a great first team, a worldwide "brand" are all add-ons to what truly matters. That is on-field success in the most important competitions. There is no point splitting off and joining a new one. That will never gain respect.
What's required is suffering, hardship and, ultimately, glory.
City are looking good this year. They have outgrown the competition in the Premier League. Guardiola will go down as the most influential man to have set foot in English football by the time he leaves. You watch his teams and how they play and wonder what the hell kind of training the other teams are up to if this is now the standard.
But he's got to make that count in Europe. He has got to make the real big teams afraid. When Madrid or Bayern Munich - or Liverpool for that matter - face City in Europe they have a wealth of experience and success to draw upon. History and glory drip off the walls of their stadiums.
City don't yet have that no matter how many goals they put past Shakhtar Donetsk in the group stages.
One day these players are going to have to stir themselves and realise that the step up is theirs to take alone. Nothing - not even all the oil wealth of Abu Dhabi - can purchase it. It is the one thing that cannot be bought; only earned.