Lionel Messi
Messi business: Barca need to get priorities right after latest PR disaster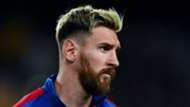 ---
COMMENT
---
Another day, another public relations disaster surrounding Barcelona and Lionel Messi. The Catalan club took the drastic step of removing director Pere Gratacos on Friday for some seemingly innocuous comments about the Argentine attacker. But they really need to get their priorities right.
Barca remove director after Messi comments
Gratacos was Barca's representative at the draw for the quarter-finals of the Copa del Rey and after the Blaugrana were paired with Real Sociedad in the last eight, the club's director of institutional relations was asked about that and some other matters concerning the team.
In a question about Messi's performance against Athletic Club on Wednesday and a new deal for the 29-year-old, he declined to discuss contract negotiations but said of the Argentine: "It wasn't only Leo [who took Barca through]. Leo is a person who is among the most important in the team, but it was the whole team that made it through [to the quarter-finals].
And he added: "Leo, without Neymar, without [Luis] Suarez, without [Andres] Iniesta, without [Gerard] Pique and the rest of the players, wouldn't be such a good player. But obviously Messi is the best player."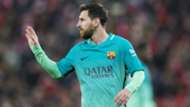 Given the nature of social media and also the press in general, those quotes were picked up, mostly excluding the last line. And the whole matter was blown out of all proportion. 
'Messi wouldn't be as good without his team-mates'
In his press conference later in the day, Luis Enrique played down the controversy as he said: "I'm not going to get into this game. I heard the quotes and he said that Messi is the best, so that's it."
It should have been, but Barca felt the need to take the unusual step of removing Gratacos (who had coached Messi at youth level for two years at La Masia) from his role, even though he will continue to work with the Catalan club in a different capacity.
All of this comes just a couple of days after Barca's CEO Oscar Grau claimed the club need to apply "a cool head and common sense" before offering Messi a new contract, due to the enormous outlay in wages at Camp Nou.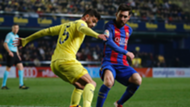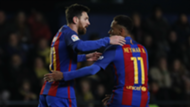 "Barca cannot spend more than 70 percent of the budget on salaries," he said. "Therefore we have make sure things balance."
That is understandable. But both Neymar and Luis Suarez have recently renewed and it seems strange that the club would upset Messi by making him wait, something that the Catalan media claim has annoyed players in the dressing room at Barca.
Suarez warns Barca over Messi contract
Asked about Grau's quotes after Barca's 3-1 win over Athletic in the Copa del Rey on Wednesday night, Suarez said: "What you have to do is renew Messi's contract, not have common sense."
So there is clearly some tension there and Friday's decision appears to be a reaction from the Catalan club to try and appease both Messi and his team-mates. It is, however, nothing more than another PR disaster.
Some things never seem to change for this Barca board.