Mamelodi Sundowns
Mamelodi Sundowns accuse Wydad Casablanca of gamesmanship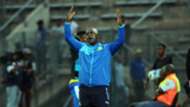 Mamelodi Sundowns' preparations for the second leg of the Caf Champions League quarterfinal encounter has been hampered by Wydad Casablanca's relentless shenanigans.
Masandawana arrived in Rabat earlier this week, but have been sent from pillar to post in search of a suitable training venue after their hosts failed to provide one, but after spending the whole of Wednesday looking for a venue, the Brazilians are finally able to begin their preparations ahead of the crunch encounter.
Sundowns officials have not been pleased with Wydad's gamesmanship and it was previously reported that management had written a strongly worded letter to the South African Football Association (Safa) expressing their displeasure and pleading with Caf to help.
"They have been messing around'" Sundowns spokesman Thulani Thuswa told Times Media on Thursday.
"They didn't provide us with a training pitch and we had to look for one ourselves. Yesterday (on Wednesday) we drove all around Rabat the whole day looking for a pitch. Eventually we found one – at the Stade du FUS' which is the old pitch that used to be used by FUS Rabat. On our first day here (Tuesday) we didn't train. We even told Wydad that if they could not provide us a pitch we had an option to train at the old FUS Rabat pitch' but they said' 'No' no' you can't because the lights don't work there'," he explained.
"Then we went to train there yesterday and the lights worked fine. Our advance party even arrived two days before the team' and in that time, they could also not find a pitch available," he added.
"But we believe that Morocco does not have a very good relationship with SA. Apparently, it stems back to SA winning the right to host the 2010 World Cup. And also' gamesmanship is a big thing here. The bus they gave us was sh*t – it was a grey, old, stinky bus. So, we've got another one at our own expense," he lamented.
According to reports, there is suspicion that Wydad had called several officials around Rabat asking them not to avail training venues.
"The official reason the Moroccans have given us is that the national team has not been doing well because of poor pitches' and that they need to preserve all the pitches for the national team'" Thuswa said.
"The thing is' when they came to SA' we treated them really well. We gave them police escorts' we had (Sundowns official) Alex Shakoane and drivers stationed permanently with them to attend to their needs. Here we have had no police escorts," he continued. 
"We have this guy who drives our van with our kit in' Ashraf' and he's the one who shows us where to go."
Despite all the uncertainty created, Thuswa maintains that the players are in good spirits and that the adversity could motivate Sundowns players even further.
"I believe so' because I have seen that in all the countries that treat us like this' we come out victorious," he expressed.
"The players are not affected at all. When we can't find a pitch they go and do match analysis' and there's a gym and a pool at the hotel. So, people use their time constructively," he concluded.