FIFA 19
Liverpool win the league and five highlights from the FIFA 19 ePremier League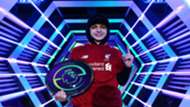 Last week saw the first ever ePremier League FIFA tournament where all 20 Premier League teams picked up FIFA 19 players who competed in a fantastic tournament down at the Gfinity Arena with the TV cameras rolling.
The tournament featured some of the best players in the world, as well as a few rookies who were attending their first ever tournament, which led to plenty of surprises and tense matches. To catch up with everything that happened, Goal gives you the five highlights from the tournament.
---
F2Tekkz is champion once again 
---
Anyone who follows the pro FIFA scene won't be surprised to see that Donovan "F2Tekkz" Hunt won a tournament once again. The 17-year-old is by far the best player in the world and is miles ahead of everybody else in the FIFA Global Series Rankings. Yet, the ePremier League was far from plain sailing for him, especially in the Xbox final against Diogo 'SCP Diogo' Mendes, who was representing Fulham. Tekkz found himself in a lot of trouble in the first leg as SCP Diogo went into half-time with a 2-0 lead and it took three late goals from Tekkz, including an extra-time winner from Everton player Dominic Calvert-Lewin, to secure victory.
Earlier in the tournament, Tekkz said he'd allow "anyone but United" to win the tournament and he personally ensured that was the case. Tekkz eliminated Man Utd's Xbox player Josh 'Jonesy17FIFA' Jones in the Xbox semi-final before defeating United's PlayStation representative Kyle Leese in the grand final.
Despite the fact that Tekkz has won plenty of tournaments this year, you could see how much this win meant to him in his reactions. Talking to Goal, Tekkz said representing Liverpool made that win one of the sweetest. He said: "It feels even better than when I usually win because this time it's for myself and for Liverpool. The fans deserve a trophy so, hopefully, I've given them something to be happy about. And I had a lot of people talking about how I'd never won a tournament in the Gfinity Arena so I'm glad I can put an end to that, too.
"The match against Diogo was really tense. I was playing really bad in the first leg so I switched formation because I didn't know what else to do. I got a goal to make it 2-1 and I knew he'd rush out because there was only a minute left so if I could quickly tackle him I could counter and that's exactly what I did to make it 2-2. Then, of course, Calvert-Lewin scored that extra-time winner, it was a great game and it was pretty emotional."
---
Giving young players a chance 
---
As mentioned earlier, there were a lot of young and inexperienced players who made a name for themselves at the tournament. Both of Manchester United's players shone in the tournament as Jonesy17FIFA looked like the best player in the tournament in the early stages while Kyle Leese becoming the PlayStation champion is a huge accomplishment so early into his career.
And, of course, 16-year-old SCP Diogo will now have valuable tournament experience to take back to Sporting Lisbon, who he usually represents, after facing Tekkz and defeating FIFA veteran Tassal "Tass" Rushan from FaZe.
It was a fantastic moment for rookie players like Brighton's Ryan 'Caister' Caister and Dan 'Gingerninga95x' Hilliard, too, who are both season ticket holders at the club. There was also Burnley's 26-year-old player teacher Sheikh 'Sheikh367' Iqbal whose FIFA-mad students got to tune in and watch him represent their home town in the FIFA tournament.
The FIFA scene is overflowing with talent and tournaments like this allow so many players the opportunity to potentially make this their full-time career. We've seen the growth of Tekkz from winning his first ever tournament as a 16-year-old to becoming the best player in the world within a year and these tournaments serve as a reminder that there are plenty of players ready to steal his crown. 
---
Professional footballers reach out to Tekkz
---
Ahead of the ePremier League, Tekkz told Goal that his favourite Liverpool player is Scottish left-back Andrew Robertson. Ahead of the ePremier League, the Premier League star actually texted Tekkz to wish him good luck in the tournament. Tekkz told Goal that he's going to text Robertson again now, saying he's played his part and now it's time for the Scotsman to do his. The pep talk may have just worked as Robertson bagged an assist in Liverpool's 2-1 win over Spurs on Sunday.
On top of that, Tekkz also got a congratulatory message from the other part of Merseyside as he sent Everton's Calvert-Lewin a thank you message for scoring his 122nd-minute winner in the Xbox final. The Toffees forward replied saying he had already seen the goal and congratulated the Liverpool representative on his win.
Even tho he's a blue, you have to say thank you😂 pic.twitter.com/xP372Jtdbn

— F2Tekkz (@F2Tekkz) 30 March 2019
---
Kyle Leese kickstarts his career 
---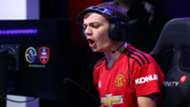 The ePremier League PlayStation champion Kyle Leese told Goal ahead of the tournament that he was hoping to make FIFA his full-time career and, after taking down PlayStation favourite Jas "Jas1887" Singh in the console final, the 19-year-old may have done just that. Leese realised he was good enough to compete in FIFA 17 with the introduction of FUT Champions but his career has really taken off this year. On top of representing Manchester United, he also defeated Manchester City's Shaun "Shellz" Springette at the eLions qualifier, coming agonisingly close to representing England in FIFA this year, too.
But, for now, Leese said the ePremier League was an amazing experience: "As a lifelong Manchester United fan, representing them is a dream come true. As soon as I knew there was an open tournament to represent Manchester United I signed up within half an hour of it being open. Then I had to wait a month for the qualifiers to start and I just kept playing every day and winning. I had doubts going into that qualifier event as it was my first one but, I ended up winning, it really was a dream."
---
 Refreshing squad conditions 
---
The ePremier League had special rules which gave every player unlocked accounts but made them all use Premier League players only, leading to most players using cards they had never played with before. It put everyone on an even playing field which, as a result, led to plenty of drama as even Tekkz struggled at times.
Tekkz admitted that evolving his play for the tournament was difficult, saying: "On the first day in the groups I started quite slowly but, on the last day I played a lot better and I adapted quite well in the end but I'd still rather go back to my old team, I never want to use a Premier League only team ever again!"
Still, he at least had praise for one Liverpool player he used in Team of the Year - Virgil van Dijk: He said: "The best player in my squad was probably Van Dijk, he's powerful, commanding in the air and he scored my first goal in the final, he was immense."