Liga MX
Liga MX Talking Points: Leon proving worth, quake response lead Jornada 11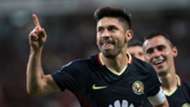 Liga MX returns Tuesday after an extended break forced by last week's earthquake. Jornada 10 was postponed and when teams return to the field Tuesday and Wednesday for the first of a pair of matches this week heading into the international break, it will be their first games in 10 days. 
At the time of the quake, there was some debate about postponing the weekend's matches. After all, Mexico is a country that loves its soccer. What could lift the spirits more than the game? But the decision wisely was made to give things more time. Mexico City won't host matches this round, with Cruz Azul's game with Pachuca moved to the Estadio Hidalgo, nor this weekend. Moving Jornada 10 felt like the right call. It also feels like now is the time for some games.
Sometimes we talk about how coaches and players must feel during these 'double rounds' where the rhythm of one match every weekend is disrupted. Coaches have to look for depth or ask their players to give them 180 good minutes in a short period of time. Yet there's little doubt that they'll be glad to be back on the field this week, playing games that hopefully will bring joy to people who badly could use a boost.
Let's take a look at what those games will bring: 
---
Match of the Midweek ... Leon vs. America
---

Where did this come from?
Like last Apertura, Leon has changed managers and reaped a big benefit. After dropping four matches in the first seven weeks, La Fiera posted convincing victories in their previous two matches. Neither of those have come against teams in the Liguilla positions, but the six points did launch Leon into the eighth and final playoff spot, with new coach Gustavo Diaz having overseen both victories.
America is a big test. Miguel Herrera has Las Aguilas flying, though they're coming off a draw in Tijuana. That match was a similar situation, a road trip to face a team looking to post a result over a big club to prove to its local fans that its turnaround after a slow start can be believed.
"Every team deserves your respect, but playing against America is much more striking because of the media attention. It has a lot of fans and we know they're games that end up being nice to watch for the fans," Leon goalkeeper William Yarbrough said this week. "America is playing really well. It's playing a really nice style of football."
Former America winger Andres "Rifle" Andrade has worked well with Mauro Boselli on the left side and may be eager to trouble former teammate Paul Aguilar down the wing. Keep a close eye on that battle and also on how Leon's shaky defense fares against a front line made up of Oribe Peralta, Silvio Romero and Cecilio Dominguez.
---
It's a big round for ... Carlos Fierro
---

Reigning champion Chivas is out of the basement and have shown an uptick in form lately. There's no reason why that can't continue against a Lobos BUAP team that started hot but has cooled considerably as the pressures of being a first-division team have caught up with them. Rising star forward Julian Quinones' mysterious separation from the team hasn't helped matters, though the team did top Veracruz last time out.
Chivas will seek their first home victory of the tournament when Lobos visit and while there will be pressure on the whole team, Carlos Fierro might feel extra heat. The 23-year-old has made seven starts this tournament, but with forward Alan Pulido getting set to return from injury the front line will be getting more crowded. When the Mexico international slots back into the lineup, Fierro seems like the most likely candidate to make way after Angel Zaldivar's performances on the wing last season and Javier "La Chofis" Lopez's positive showings in recent games. 
"I think we've done what's needed the last few days to hope for a victory against Lobos," Fierro said. "It won't be easy because they're also thinking about the question of relegation, but we're focused on what we have to do to win in our stadium." 
Fierro must focus on helping the team to victory to make sure he keeps his spot in a Chivas team beginning to look crowded.
---
Keep an eye on ... continued response
---

Those who lost their lives in the aftermath of last week's earthquake will not be forgotten by the soccer community, nor will those still needing help. In addition to the outpouring of donations clubs have made, more support will continue rolling in this week. Honduras extended a hand to Mexico on Monday, announcing a portion of each ticket sold for the teams' World Cup qualification match in October will go toward relief efforts.
Liga MX teams, including America which already had earmarked its gate receipts for aid after Oaxaca and Chiapas suffered an earlier quake, and Toluca, are donating all ticket sales from a future match to relief efforts. Teams and players are hosting raffles, with Andre-Pierre Gignac's 32,000-peso bid for Queretaro midfielder Edgar Gerardo Lugo's shirt standing out as a nice moment. It was all the more special when the Frenchman's offer was bested by a fan, though the forward still will put that money toward aid in regions affected by the quake. 
This week will bring more emotional moments as players and fans look to return to some level of normalcy after going through a tragedy that touched many live in a region where so many have a connection. How teams respond upon taking the field undoubtedly will be one of the biggest stories to come out of Jornada 11.
---
Quote of the Week
---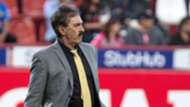 "The people are fans of football players but since last week the players have become fans of the people. They've been an example," Ricardo La Volpe, former Mexico manager
The response to citizens to last week's earthquake, not only in the affected area of central Mexico but all over the country, has been impressive. "El Bigoton" put it well when he noted that it's typically those on the field and not in the stands who get the applause. This week, though, it will be the other way around.