ISL 2018-19: FC Goa need a Plan B
For Sergio Lobera's FC Goa, it has always been about winning in style in the Indian Super League (ISL). But against ATK, Goa's extravagant football hit a roadblock.
For 90 minutes, the Gaurs struggled to break down ATK's strong defensive unit that was not only instructed to nullify attacks but also to take the game to the other end of the field. For most parts, it was ATK who looked the likely team to score a goal.
The Andre Bikey-John Johnson centre-back partnership and a midfield comprising of Gerson Vieira and Pronay Halder worked in tandem to cut down the supply to the league's leading scorer Ferran Corominas.
Before the match, ATK boss Steve Coppell had mentioned that Goa can be vulnerable and the English coach pulled the right strings to shut their opponents down.
"I think the best way to stop Ferran Corominas is to stop the source of his supplies. I think that's the challenge for anyone playing against Goa.

"They commit so much going forward, that if you can cut off their supply you have chances of getting a result. We had an idea of what the successful teams against Goa have done. We need to replicate that and really disrupt their flow."
The players followed their coach's instructions to the tee as ATK isolated and dealt with Corominas quite easily. The Spaniard, who has scored eight goals so far this season, had just one shot on target when he succeeded in getting in behind the centre-backs and had his effort saved by Arindam Bhattacharya.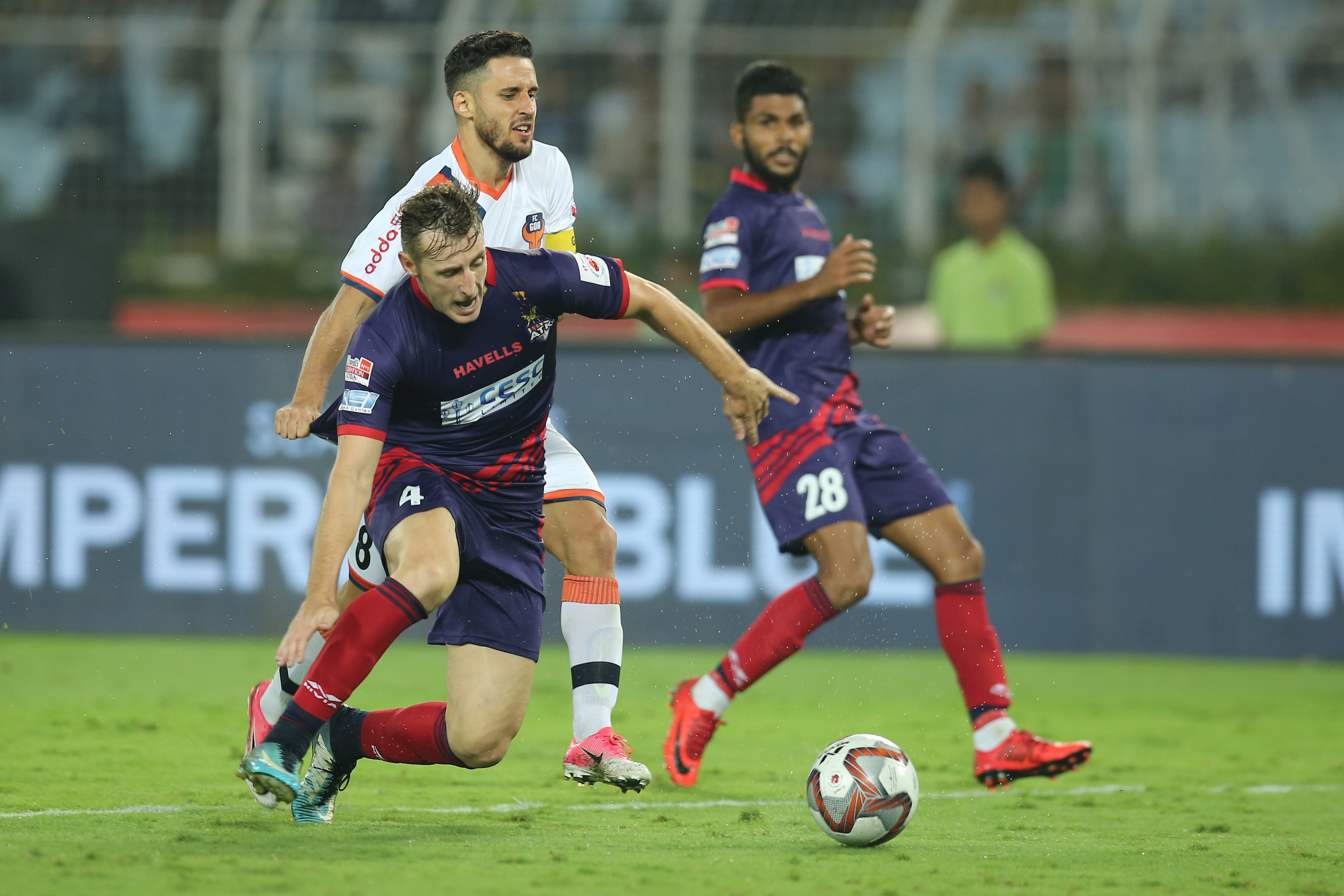 Brandon Fernandes, Ahmed Jahouh and substitute Manvir Singh all tried to create an opening but Goa failed to hit the net. And this raises a question - do they need a plan B?
It has to be stressed that ATK shut down Goa without parking the bus for 90 minutes and it was quite impressive. They did willingly take a backseat in the early stages of the match but the hosts pushed up the field as the game progressed and still successfully maintained their defensive organization and shape. It must be mentioned that Goa should have earned a penalty when Bikey handled the ball inside the box. 
Finishing from both teams, however, left a lot to be desired.
Last season, Goa went through a barren run of form in the second half of the season and it was assumed that teams had started figuring out their style of play. They managed to get back on track and qualify for the play-offs but there again, Chennaiyin dismantled Lobera's stubborn yet attractive football philosophy with a solid midfield.
There is more than one way to play the game and while Goa's style of play is attractive and addictive, sometimes chipping the ball to the striker's chest (read having a Plan B) could make the difference between a draw and three points.