Indian Super League
ISL 2017-18: Chennayin FC assistant coach Sabir Pasha - VAR stops the momentum of the game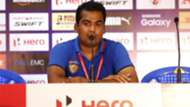 Chennaiyin FC assistant coach Sabir Pasha believes that his team is motivated to pick up full points from their Indian Super League (ISL) match against NorthEast United on  Friday.
The visitors will once again be without head coach John Gregory, who is on a three-match suspension for his comments on referees. 
"We are positive (about getting a good result against NorthEast United). John (Gregory) has been a big inspiration for the team. We really miss John. The boys are really motivated."
Video Assistant Referee (VAR) grabbed headlines as Chelsea beat Norwich on penalties in their FA Cup replay on Wednesday and the Chennaiyin coach refused to advocate the use of such a technology in ISL.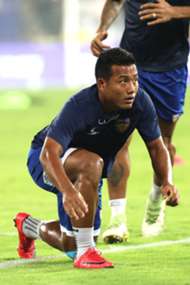 "As a player, normally when I see that coming (VAR), it stops the momentum of the game. In one way, it helps. In one way it doesn't help. It is up to the authorities to take the call," said Pasha.
The Indian coach also reserved special praise for Chennaiyin youngsters Baoringdao and Aman Chhetri.
"It is up to John to decide whether Baoringdao plays. He is a very good player, he is a promising player.  We have kept him for the future. Aman Chhetri is a great player, he is a great prospect. He is doing great, anybody coming from this region, I feel is great," Pasha concluded.