Indian Super League
ISL 2017-18: ATK's Ashley Westwood - Robbie Keane is probably the best centre forward in the league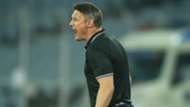 ATK will once again be without the services of marquee signing Robbie Keane when they take on Mumbai City FC on Sunday evening at the Salt Lake Stadium, Kolkata.
The former Liverpool FC striker has only played 422 minutes in the league having scored a mere two goals. Interestingly, he is the highest paid player in the Kolkata franchise.
"Robbie (Keane) joined training this morning. We are expecting him to be in the squad for the Delhi game. He is not fit for tomorrow's (Sunday) game. When he suffered the injury, we thought he was out for four to five weeks. We feared the worst but he has worked really nice and quickly.
"We have been susceptible to injuries this season. It looks like Tom Thorpe picked up an injury this morning. He might be ok. Let's see what happens tomorrow," said stand-in coach Ashley Westwood.
Eugeneson Lyngdoh, who is the highest paid Indian at the Kolkata club, has played only 224 minutes and was ruled out for the rest of the season after picking an injury. Westwood pointed that ATK have missed the influence of the former Bengaluru FC medio.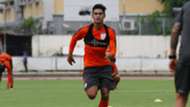 "I think he (Lyngdoh) is arguably the best midfielder in the country. I don't think there is anybody better than him. When your star players are injured it has to affect your game. Like Robbie Keane is out. He is probably the best centre forward in the league. But you have to deal with it and that why it is 25-man squad. Unfortunately, we had many injuries," he explained.
ATK have four matches to go and their hopes of making the cut into the knockout stages has gone up in the air. Westwood dismissed suggestions that the players lack motivation ahead of their tie against Mumbai City FC.
"I don't think it's difficult. As a professional footballer it's your duty to win games. If you don't play correctly, you don't expect to win matches. As a sportsman and as a footballer you want to win and you have to give your best. We have good players in our squad and I expect them to be motivated," he said.
"The players have a chance everyday in training. We train properly all the time and the players are constantly assessed. When I pick the team it has to be the strongest. We have to pick the best eleven players to beat Mumbai. I select on merit from training," he signed off.