Baroka v Orlando Pirates
In Depth: How Baroka FC stunned Orlando Pirates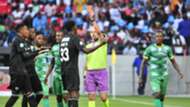 This game saw a chance for Orlando Pirates to end their four-and-a-half-year trophy drought, whilst Baroka had a chance to win their first ever trophy, aside from winning the National First Division title.
Both teams came into the game in good form, but had achieved their recent results in completely contrasting ways.
Who would lift the cup and take home the R4 million prize money?
---
Team News
---
Orlando Pirates picked exactly the side that was expected, using their usual 4-2-3-1 formation, featuring Justin Shonga up-front and Augustine Mulenga on the wing but with license to drift.
Siyabonga Mpontshane got the nod in goal, whilst Musa Nyatama partnered Xola Mlambo in midfield, with Ben Motshwari missing out through injury.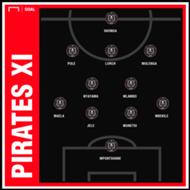 Baroka's recent results have come with a young team, and they resisted any urge to recall veterans like club captain, Letladi Madubanya.
Bakgaka went with a 4-4-2 system, starting 19-year-old Goodman Mosele in central midfield, and pacey, young strikers, Tebogo Sodi and Jemondre Dickens in attack.
In defence, veteran Thabiso Semenya kept his place at right back. In the middle of defence was Vusi Sibiya, who was playing Varsity Cup football for Tshwane University of Technology just three months ago.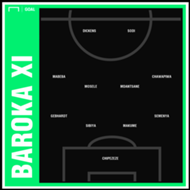 ---
Contrasting plans
---
The styles of play of these two teams could not have been more different. Baroka have won their last three matches since switching to a more defensive style, using left back Matome Mabeba in midfield, and using the pace of Talent Chawapiwa and their young forwards to counter attack.
Once going in front in those games, they looked to introduce extra defensive players and completely shut up shop. If they could score first in this game, they would be able to continue in this style. If they went behind, Pirates would surely revel in the extra space as Baroka opened up. Bucs were expected to continue their usual "game model" and tried to dominate possession, with quick interplay between their front four and Innocent Maela bombing forward from left back. 
That is exactly the way the first 40 minutes of the game panned out.
Pirates were superb in their build-up play, and were relentless in not allowing Baroka many chances to counter attack, or even get out of their own half.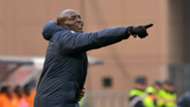 With Wedson Nyirenda's side fairly solid on the left flank with two fullbacks on that side, Pirates focused their attacks down the left. An early battle of risk vs. reward was at play, as Chawapiwa gave Maela space to attack, but then was free to counter attack himself on that flank.
Baroka looked for him immediately upon winning the ball, and the left footed winger was a danger in the first 20 minutes as he isolated Happy Jele.
However, once Mulenga had switched over to the left, to link with Maela and Nyatama in overloading on that flank, Chawapiwa had little choice but to drop back to help, and his threat going forward diminished.
Pirates made 272 passes to Baroka's 109 in the first 41 minutes, although they did not create many good chances. Bucs' only attempt on target in that period came after Shonga read Mduduzi's Mdantsane's predictable attempts to turn onto his left foot, and Thembinkosi Lorch was presented with a clear opening. Elvis Chipezeze saved well in goal for Baroka. The defensive work from Bonginkosi Makume and Sibiya was highly impressive as they covered their fullbacks, defended crosses well and intercepted. Nyirenda had his side very well organised defensively.
After that, the entire dynamic of the game changed. First, Marshall Munetsi was deservedly red-carded. This meant Pirates had five minutes of the half to negotiate before half-time where they could potentially introduce Caio Marcelo at centre back, and remove an attacker.
However, Mpontshane made a major misjudgment in coming out for a cross, and Baroka took the lead through Dickens. Not only were Pirates going to start the second period with a man less, but also a goal down against a side very capable of parking the bus for 45 minutes.
Had they got through that period, regrouped and possibly introduced another centre back, the game would likely not have changed pattern much despite it being 10 vs. 11.
---
Pule goes left back
---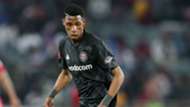 Coming out for the second half a goal down, Pirates decided not to replace any of their attackers with a specialist centre back. The change they made in the end was to move Maela into central defence, with Vincent Pule as a flying left back.
When on the attack, Asavela Mbekile would tuck in to make it a back three. Despite having a man less, Milutin Sredojevic's team had 11 shots in the second half to Baroka's five. It took Pirates just 11 minutes to level from a set-play as Shonga's freekick was scored on the rebound by Nyatama.
In each of the last three games, Baroka brought on right back, Matome Kgoetyane once in front to completely close down that flank.
In this game, with a winger at left back for Pirates, this change made sense for Baroka but was not forthcoming and Bucs could keep all of their attackers on the pitch in search of a winner.
Pule had a fine low shot saved, before Mulenga received in the box but put his chance wide. Pirates' tactical changes had them causing a massive threat even with a man less.
---
Mpontshane Error
---
For the second time in the game, an error from Mpontshane saw him bring down substitute Onkabetse Makgantai after Shonga was caught on the ball in his own half.
This was one of the rare occasions that Baroka managed to quickly win the ball in the midfield area and play a penetrating pass into the gap between Maela and Pirates' left back.
Before that, with Mlambo and Nyatama sitting close together in front of the backline and keeping the ball extremely well considering the numerical disadvantage, Pirates had generally kept Baroka's breaks to a minimum.
With this goal coming in extra time, Pirates had to completely go for broke. They took off Mbekile and added winger Qalinge to play at right back, whilst Paseka Mako had replaced Pule on the opposite side. This meant the side had two wingers, one fullback and one centre back in their defensive line. They were going for it – they had no other choice.
---
Jele up front
---
By the 20th minute of injury time, Pirates had gone even more adventurous, this time pushing Jele up front to partner Shonga, and dropping Nyatama into central defence.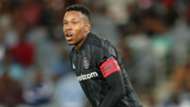 At this stage of the game, there were no time for patient build-ups, and Pirates were going long to Jele. One such long pass from Qalinge saw Jele compete manfully in three consecutive aerial duels, Shonga picked up the loose ball, and found Lorch at the back post for the equaliser.
When down to ten men and chasing the game in a cup final, even Pirates have to change to direct football. The character to find a second equaliser was shining through.
---
Bucs Bench
---
With Pirates starting all four of their best attackers, it meant the side were effectively front-loading the game, in that they would not be able to bring any of them on to give fresh legs and impetus in the second half.
In fact, Pirates took until the 88th minute to make a change despite the side starting to run out of steam. The options on the bench just did not convince that they could turn the game. Considering the long-ball route taken in extra time once trailing, it must be a regret that Thamsanqa Gabuza was not in the squad to give a target man option from the bench.
---
Summary
---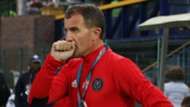 This was a fantastic match between two sides both executing their very different playing styles to impressive effect.
The key moment of the game was arguably not the red card, but rather Mpontshane first half error, as this allowed Baroka to sit back, even once they Pirates had levelled.
The Bucs coaching duo of Sredojevic and Rulani Mokwena made numerous changes to turn the game in their favour, and despite being down to ten men, their side gave a superb response in terms of effort and quality, and created the better chances.
Baroka themselves defended with great organisation. Their goalkeeper, Chipezeze made several fine saves, and the teamwork on display was highly impressive.
Neither side deserved to lose this game. Pirates will have suffered a major psychological blow, but should take heart from their performance. If they can continue their current improvement, they could end their trophy drought in May with the Premier Soccer League title.
Baroka have now made history, and must do all they can to avoid a cup hangover. With young players like Sibiya, Mosele, Sodi and Makume, Bakgaka can make themselves into a PSL force if they keep faith in coach Wedson Nyirenda in coming months.