World Cup
How African teams can break World Cup jinx – Bora Milutinovic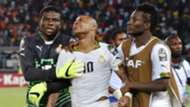 Former Nigeria coach Bora Milutinovic has proffered solutions on how African teams can break the jinx of not winning the Fifa World Cup.
Since the inception of the competition in 1930, the ultimate prize has been a near-impossible task for the continent achieve.
Cameroon (1990), Senegal (2002), Ghana (2010) produced Africa's best ever finish in the history of the championship till date – finishing as quarterfinalists.
And with the 21st edition of the international football tournament set to kick-off on Thursday, the veteran tactician has given useful tips on what must be done to break the age-long spell.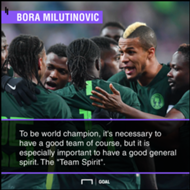 "To be world champion, it's necessary to have a good team of course, but it is especially important to have a good general spirit. The "Team Spirit"," Milutinovic told Goal.
"There must also be accountability for everyone. There are many things necessary to go to the end in such a high competition: to be efficient, to have experience, a good coach.
"Many things can make a difference. That's why I always say that football skills are not enough. It's a whole package.
"Everything has to be put together so that the players can express themselves in the best way. We need to surround ourselves with competent people and work with young players upstream.
"Build a group. I am not an expert on African football, but I know that all these things have to be put together so that a team can triumph at the highest level."
Quotes supplied by Naim Beneddra