Manchester United
Fixture quirk could help Lukaku avoid another slow burn at Man Utd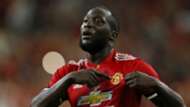 On August 13, Manchester United will open their 2017-18 Premier League campaign with a home date against West Ham United.
They will do so with expectation at Old Trafford returning to a level somewhere close to that which followed Sir Alex Ferguson through the exits and into retirement back in 2013.
Lukaku 8/13 to outscore Morata
The last four years may have delivered FA Cup, League Cup and Europa League triumphs, but there is no escaping the fact that the Red Devils have been unceremoniously removed from a once lofty domestic perch.
Having lifted the Premier League title on 13 occasions, scratching around in sixth spot represents a rather humbling fall from grace.
Belief, though, is starting to return under Jose Mourinho and there is a quiet confidence that good times lie just around the corner.
Lukaku aiming to emulate Ronaldo
Okay, the confidence is not all that quiet, but bold talk of challenges for top prizes is borne out of optimism which convinces those uttering said words that their comments will not come back to haunt them in May.
Another summer of tweaking has helped to lift the collective head again, puff out the chest and turn up the collar, a la Eric Cantona.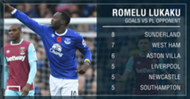 Among those to have arrived is a new number nine – a third in as many seasons.
Following on from Anthony Martial and Zlatan Ibrahimovic in the biggest of striking boots is one Romelu Lukaku, with £75 million worth of faith invested in his particular skill set.
The early signs have been encouraging, with the target found in pre-season outings intended to smooth the transition into a star-studded squad.
'Man Utd frightening going forward'
Lukaku does not have too much to prove in the grand scheme of things – he is, after all, a man with more than 50 Premier League efforts to his name and close to 150 club goals in total.
This, though, is a different kind of challenge for the 24-year-old, one which places him under the brightest of spotlights and currently has him occupying a standing in sixth spot on the list of most expensive transfer deals of all-time – below only Paul Pogba, Gareth Bale, Cristiano Ronaldo, Gonzalo Higuain and Neymar.
Hitting the ground running is imperative, both for Lukaku and United.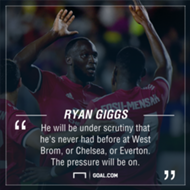 If Mourinho's men are to flourish this season and put themselves in contention for the most sought-after silverware, then they need someone to provide inspiration in the final third – with the supporting cast required to offer slightly more than they did beside Ibrahimovic last season.
While looking for indicators as to how things might open up for Lukaku, it could be argued that he is preparing to make his Premier League bow against a perfect opponent.
Of those sides the burly Belgian will face in the Premier League this season, he has netted on more occasions against West Ham (seven) than he has any other foe – with Sunderland (eight) removed from his line of sight following relegation into the Championship.
Bale reveals Lukaku conversation
That bodes well and suggests that another tilt at the Golden Boot could be sparked on the opening weekend.
It is, however, important to note that Lukaku's record in the first month of any given English top-flight campaign is not the best, so United will be wondering which version of a proven frontman they are going to get.
Find the net against the Hammers and the floodgates could open, with confidence built and a monkey immediately shaken from his back.
Were he to misfire against Slaven Bilic's side, though, then it may be some weeks before he is fully up to speed.
Of the 14 Premier League appearances Lukaku has made in the month of August, spread across spells at Chelsea, West Bromwich Albion and Everton, he has found the target just three times.
Being a slow starter has never held him back – he has reached double figures in five successive campaigns and ended 2016-17 with 25 league efforts to his name – but he is now the focal point of a different kind of attack at a different kind of club.
Rashford: Lukaku can bring glory
He will be painfully aware that his every move will be dissected in minute detail, with plenty of observers from the outside looking in having already informed him of as much.
Ryan Giggs has said: "He will be under scrutiny that he's never had before at West Brom, or Chelsea, or Everton. The pressure will be on you. So he needs to develop a thick skin, he needs to listen to the coaches, because that's all that counts really. And if he misses a chance, the next one that comes along he needs to put it away because, as a centre-forward at United, you're under scrutiny all the time."
Goals, wins and points will help to ease any pressure on his broad shoulders, but a barren spell or a supposed stumble out of the blocks will increase the scrutiny and lead to uncomfortable questions for him and his boss, even if history once again dictates that passing judgement early in a season is never a wise decision - just ask another notorious slow starter in the form of Tottenham's multiple Golden Boot-winner Harry Kane.
It is, however, going to be interesting to see how both United and Lukaku fare with so much expected of them, and the first chapter of an intriguing tale is now just a matter of days away from being written.