FIFA 20
FIFA 20 demo: How to play on PS4 & Xbox and which teams will be involved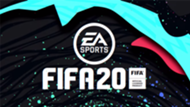 FIFA 20 will be fully launched on September 27, but fans of EA Sports' football franchise get a chance to play the game before then through the demo.
Last year, the introduction of the Champions League was heavily imbued in the demo and the game's developers are likely to do something similar for the FIFA 20 demo with new features such as the Volta street football mode at the fore.
Appetites will be sufficiently whetted with a selection of teams, playing modes and venues available.
With the demo now released, Goal takes a look at what to expect in the scaled-down version.
When is the FIFA 20 demo released?
The FIFA 20 demo was released on September 10, two weeks before the worldwide launch of FIFA 20 proper.
The early release of the demo gives fans of the game plenty of time to familiarise themselves with the gameplay and new features before the worldwide release date of September 27.
Which consoles are the FIFA 20 demo be playable on?
The FIFA 20 demo is available to play on Xbox One, PlayStation 4 and PC.
Which teams are in the FIFA 20 demo?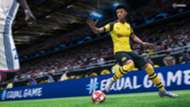 There are six teams in the FIFA 20 demo. They are: Liverpool, Borussia Dortmund, Real Madrid, Paris Saint-Germain, Tottenham and Chelsea.
As well as that, you can take control of VInicius Jr's Crew in a 3v3 Volta match against the Street Kings.
Are you ready? Play as #LFC in the #FIFA20 demo now 🙌

➡️ https://t.co/EDxonbGzbB
⚽️ @EASPORTSFIFA pic.twitter.com/3qSr5k5r1t

— Liverpool FC (@LFC) September 10, 2019
Which stadiums are in the FIFA 20 demo?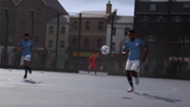 The FIFA 20 demo allows players to enjoy games at the Santiago Bernabeu, Stamford Bridge or Tottenham Hotspur Stadium.
Download the FIFA 20 demo
The demo is available for free as a download for Xbox One, PlayStation 4 and PC (via Origin).