Gaming
Fantasy Football: Ronaldo & Dybala spearhead Champions League Team of the Week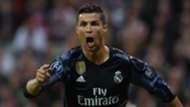 The much-awaited Champions League quarter-finals finally arrived and fans were not left disappointed with the eventful games taking on eventful turns with several starring performances sure to bolster the performance of your Fantasy Football line-up.
Juventus dominated their encounter against Barcelona and it shows, with five players making it into the Team of the Week following their 3-0 result against the Catalans. In the other mammoth tie, Bayern Munich fell to Real Madrid but one of their key men distinguished himself running the game from midfield.
A stalwart defence formed the backbone of Atletico Madrid's 1-0 win over Leicester City meanwhile, while a rising star continues to shine as he masterminded Monaco's 3-2 win at Borussia Dortmund. Keep on scrolling to see who made the grade.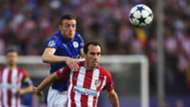 Download Goal Fantasy Football on iOS or Android now and win great prizes every week!​
GK: Gianluigi Buffon - Juventus - 1 Game, 4 Saves, 1 Clean Sheet = 9 Points
DF: Juanfran - Atletico - 1 Game, 1 Clean Sheet = 7 Points
Juanfran is currently top five in assists among La Liga defenders so it's possible that his owners were looking for some attacking points, but the clean sheet will certainly do. It will be tough to hold a fairly on-form Leicester to nil again in the reverse fixture but Atleti boast arguably the best defence in Europe and will certainly be backing themselves.
DF: Diego Godin - Atletico - 1 Game, 1 Clean Sheet = 7 Points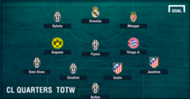 DF: Giorgio Chiellini - Juventus - 1 Game, 1 Goal, 1 Clean Sheet = 14 Points
What a day Chiellini had. Not only securing a clean sheet against one of the most prolific attacks in the world, but he also scored a thunderous header that may have settled the tie in the first leg. Many will point out the turnaround Barcelona had against Paris Saint-Germain but this Juventus defence is far, far better than that of the French side.
DF: Dani Alves - Juventus - 1 Game, 1 Clean Sheet = 7 Points
MF: Thiago Alcantara - Bayern - 1 Game, 1 Assist = 5 Points
MF: Miralem Pjanic - Juventus - 1 Game, 1 Assist = 5 Points
MF: Shinji Kagawa - Dortmund - 1 Game, 1 Goal, 1 Assist = 11 Points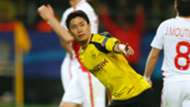 FW: Kylian Mbappe - Monaco - 1 Game, 2 Goals = 12 Points
As predicted in our preview article, this match had plenty of goals in it. Mbappe is in a ridiculous vein of form having scored 12 goals in his last 10 starts and there's little to suggest that Dortmund will be able to stop the prolific Frenchman in the reverse fixture.
FW: Cristiano Ronaldo - Real Madrid - 1 Game, 2 Goals = 12 Points
Well hello there, Cristiano. Having come into this match with no goals in the last five Champions League matches, the Portuguese talisman fired in two goals against a very good Bayern Munich side. It's possible that this is just a blip, but the smart money, historically speaking, would be on Ronaldo.
FW: Paulo Dybala - Juventus - 1 Game, 2 Goals = 12 Points