Gaming
Fantasy Football: Manchester City and Liverpool dominate the Goal Fantasy Team of the Week - again!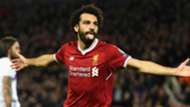 Matchweek 11 of Premier League action is now in the books and there were interesting developments at both ends of the table, with Manchester City continuing their dominant unbeaten run while Bournemouth and Everton both managed to climb out of the relegation spots with wins this weekend.
Understandably, each of those three clubs all placed at least one player in our team of the week; keep reading to see the other players who had the best performances in the Goal Fantasy game.

GK: Asmir Begovic - Bournemouth - 1 Game, 5 Saves, 1 Clean Sheet = 9 Points
DF: Steve Cook - Bournemouth - 1 Game, 1 Goal, 1 Clean Sheet = 14 Points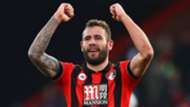 This one came out of nowhere as the Bournemouth man started the match with no goals and just one clean sheet, yet he managed to get one of each on Saturday. His starting record is spotty and, there is basically no evidence that he could repeat this performance, but he has a kind schedule and price if you feel brave enough to roster him.
DF: Scott Malone - Huddersfield - 1 Game, 1 Assist, 1 Clean Sheet = 10 Points
DF: Cesar Azpilicueta - Chelsea - 1 Game, 1 Assist, 1 Clean Sheet = 10 Points
The Azpilicueta-to-Morata train keeps chugging along at a ridiculous pace and it is now the most prolific connection in the Premier League, having happened five times already this season. The time to buy on the defender could well be now, with seven of his next 10 matches coming against bottom ten attacks.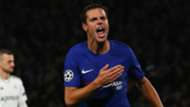 DF: Leighton Baines - Everton - 1 Game, 1 Goal, 1 Assist, 2 Goals Conceded = 10 Points
MF: Mohamed Salah - Liverpool - 1 Game, 2 Goals = 14 Points
Salah's two goal outing against West Ham was good enough to make him our Player of the Week and is now both the highest scoring midfielder in both the Premier League (7 goals) and the Goal Fantasy game (69 points). Even more impressive is that this looks wholly sustainable as the Egyptian also leads the league in shots on target. He is, and has been, a must own for a few weeks now.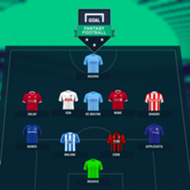 MF: Xherdan Shaqiri - Stoke - 1 Game, 1 Goal, 1 Assist = 11 Points
MF: Kevin De Bruyne - Manchester City - 1 Game, 1 Goal = 8 Points
MF: Son Heung-Min - Tottenham - 1 Game, 1 Goal = 8 Points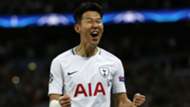 Congratulations are in order as Son's goal against Crystal Palace made him the highest scoring Asian player in Premier League history. After beginning the season as a rotation risk, he has now started the last four league matches and scored twice in that stretch. Considering Tottenham have a top five attack, Son could become a very interesting differential option if continues to hold down a starting spot.
MF: Sadio Mane – Liverpool – 1 Game, 2 Assists = 8 Points
FWD: Sergio Aguero - Manchester City - 1 Game, 1 Goal = 7 Points