Don't die for me Argentina! World Cup health warning for country's nervous fans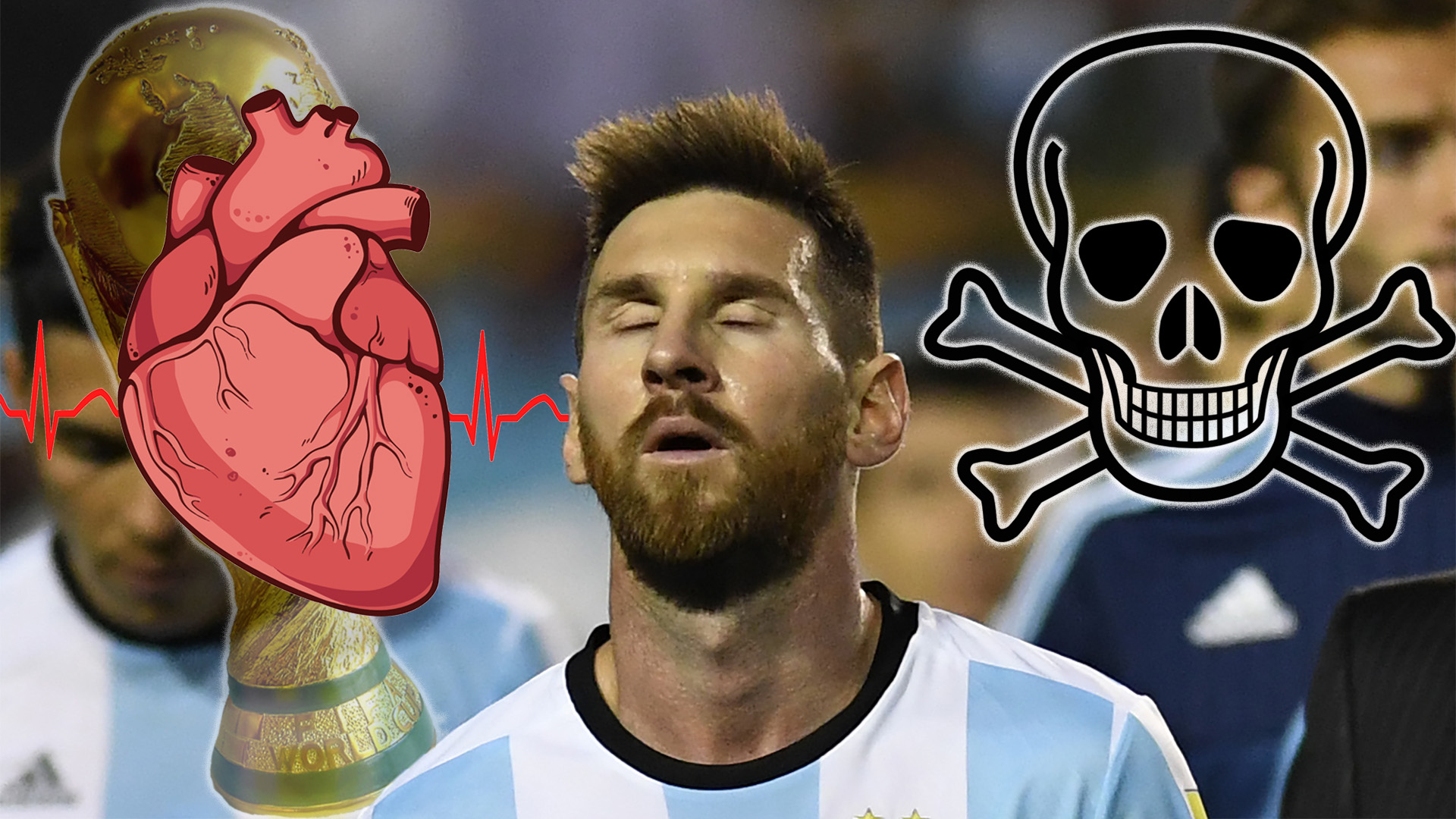 Getty/Goal composite
Tensions have never been higher in Argentina ahead of a do-or-die World Cup qualifier, and the government is afraid more than a few people might keel over from the strain!
Lionel Messi and his team-mates take on Ecuador on Tuesday in the final clash of the South American campaign, with only a win guaranteed to seal a place in the play-offs.
It has been a long, arduous trek across South America for the players, but for fans too, who have suffered a series of disappointing results since World Cup 2014's second place finish.
And just in case the pressure gets too much for the armchair supporter, Argentina's Health Ministry has already prepared instructions over how to avoid heart trouble during the fixture.
"The passion with which one watches a World Cup game can lead to people with a history of heart troubles suffering strokes or heart attacks," the report, originally published during the 2014 tournament, begins.
"The emotional stress that a penalty shoot-out or a decisive goal can cause is potentially capable of increasing the risk of heart problems, as several studies have shown."
The Ministry recommends that certain foods and drinks should be avoided in order to lower risks over the 90 minutes.
Sugary or alcoholic drinks are out, as are fatty foods and mozzarella cheese. Instead, fans are encouraged to prepare "oven-baked potatoes or sweet potatoes" and opt for breadsticks or carrot sticks over salt-laden crisps.
Fans are also urged to take "active pauses" during the game, standing up, moving their arms and legs and walking around at half-time.
If Argentina begin to struggle against Ecuador, however, there will certainly be plenty of gesturing around the living rooms of Buenos Aires - not to mention a lot of movement if they finally manage to hit the back of the net!