Chelsea
Didier Drogba urges Eden Hazard to pen new Chelsea deal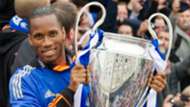 Chelsea FC legend Didier Drogba shared his thoughts clear about Eden Hazard's contract situation, while also empathizing with Chelsea heir Alvaro Morata.
Happy that his former club had managed to snap up World Cup winner N'golo Kante to a five-year deal, Drogba urged Hazard to follow suit.
"He has to be the next one to sign," he told Goal. He was speaking in his role as the Global Ambassador for Yokohama Tyres at an event in New Delhi.
Drogba went on to fondly refer to Hazard as the 'Prince of Stamford Bridge' after his own moniker as the 'King'.
Addressing Morata coming out and speaking about the mental issues plaguing him, and him seeking help from a therapist, Drogba doubled down on how stressful leading the line at a big club can get.
"It's definitely not easy. It happens to everyone to go through difficult moments. What mostly gets you through that period is the support of the fans. And Chelsea fans have been great to him, giving him all the support.
"Everyone, including me, was very happy when he started scoring again. He's a really nice guy, and most importantly a great striker. You don't play for Juventus and Real Madrid if you're good enough, and I think he's great," he claimed.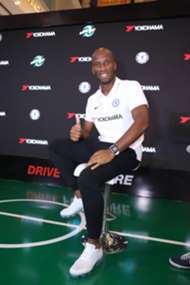 He also hailed the competition for places he had faced at Chelsea and exalted about the cut-throat nature of the same.
"I think it's cut out clearly for the players. If you don't perform, the next guy would come and do it, and take your spot. There's no other way, you have to work, improve and be better.
"Because when you're in a competition, a fair competition, with the likes of Hernan Crespo, Andriy Shevchenko, Fernando Torres, Nicolas Anelka, you know that if you don't perform, these guys will come and score two goals and you have to sit in the bench for the next game. So you have to keep working hard, and that's what I did," reminisced the Ivorian.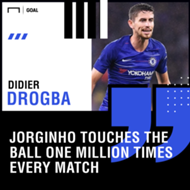 He hailed the impact of Jorginho and Kovacic and was especially animated about the Italian's involvement in Chelsea's play.
"They're bringing something different to Chelsea's game. Jorginho touches the ball, I don't know, one million times every match. And he's like the heart of the team. He has adapted really fast to the league," he said, speaking in his role as the Global Ambassador for Yokohama Tyres at an event in New Delhi.