Transfers
COMMENT: Who's Philippe? Is Kaizer Chiefs giving up on training strikers?
South Africa Chief Editor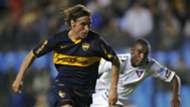 Argentine striker Jonathan Philippe is currently training with Kaizer Chiefs and he could sign for the PSL giants if he impresses coach Steve Komphela.
Philippe is expected to play for Chiefs in a pre-season game against the Township Rollers of Botswana on Saturday afternoon.
I spoke to our Goal.com Argentine football expert German Esmerado who's watched him in their league. 
"Philippe didn't play a lot in the first team of Boca Juniors, but he did play in the Academy and he did very well there," said Esmerado.

"Before that he was a young promising player in Huracan, where he became the top scorer of the youngest divisions in the Academy."
What about his technical qualities?
 
"Philippe is a striker who can move across the front line of the attack. He is a scorer, he feels more comfortable inside the penalty area, finishing the move. He has a good header on him.

"After his short stay at Boca he played at several clubs around the world, but he never stayed for more than a season in each of them. So, it's hard to know what level he is playing at right now," explained Esmerado.
Due to this problem, we spoke to our Colombian expert Juan Moncada to fill us in on Philippe's experience there after.
"Philippe performed poorly at América de Cali. He arrived during a very dark moment (in the clubs history), while the team was in the 2nd Division mixing old and young players," said Moncada who underlined twice that we probably couldn't only fault the player for his difficult time there.
After Boca the Argentine striker went on to play for SC Kriens, Luqueno, CD America, Brown Adrogue, Alianza and is now at Agrotikos in the Greek league.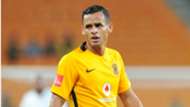 Philippe will not be the only South American hoping to make it at Amakhosi
There's nothing wrong with taking South Americans (or even players from Fiji) on trial in South Africa. It's the context of South Africa's famous club's desperation that worries me.
It's well documented that Chiefs are looking for someone to put the ball in the back of the net. Since Steve Komphela's coached Amakhosi it's been a common complaint that they're creating so many chances and wasting them. It sounds like a bad excuse for a coach's failing methods. After all if your players are failing to do the basics then it's the fault of the coach. No? In Chiefs desperation they've been signing a number of strikers to solve this problem.
In the last two seasons alone they've signed the following strikers: Ryan Moon, Lewis Macha, Michelle Katsvairo, Gustavo Paez, Emmanuel Letlotlo, Camaldine Abraw, Edward Manqele and Bongani Ndulula. Bernard Parker was already at the club and they had let go of Katlego Mphela, Lehlohonolo Majoro and Kingston Nkhatha a year before that.
This underlines that South African clubs need to improve their scouting department. If you do a proper job scouting two players, you don't need to sign half a dozen with a scatter gun approach. Chiefs can blame the strikers for failing to score, but we can also blame management for failling to score the right striker. If you want to learn from overseas nations, then look at how they scout players based on whether they fit into the culture, city, conditions, with specific teammates, the coach's philosophy and the playing style of the team. Yet, we see the same players going on a merry-go-round between clubs in the PSL as if it's a one fit all system every time. 
You might say it's a trial and error method, casting away these faulty strikers who don't make it, but Chiefs are wasting so much money on the wages of ineffective players. With the same money they can invest in better scouting and players. Now there's a trend of looking at South American strikers because of the success of Leonardo Castro at Mamelodi Sundowns, when actually the Colombian failed to perform last season. To be fair to Castro he made a significant impact two seasons ago but he's been troubled by injuries in the past year.
Chiefs answer to Castro was to bring in Gustavo Paez from Venezuela. He's been a cult hero for the Amakhosi even though Paez's hardly played and was primarily used as a super sub. The fans excitement is based on him being from South America, since not many watched him before arriving in Soweto. For the benefit of the PSL, I was hoping that Paez would settle into life in South Africa and prove himself. He's scored some big goals as a substitute and the fans were calling for him to start. You'd think that he might be given that opportunity next season, but there's been many signs that Komphela doesn't rate him as highly as the fans, despite what he sometimes says in interviews.
Chiefs flirting with Philippe is proof of that, as well as other interviews where management continue to talk about their desperation for that elusive striker that will fix all their problems. One striker that will fix all problems! That goal is a false shortcut when we should learn that the difficult road to success is to work hard behind the scenes for years and develop those needed players. Name me even one striker that has come through the Amakhosi ranks to succeed at senior level in the last 10 years? There's the reason for our failing right there.
The club could say that any failure in discovering strikers is not just their problem, but a mission for the whole of South Africa. Yes, we have written about this too. That we need strikers who can score 20 to 25 goals a season. Not 10 goals for the Golden Boot. Importing players from South America is not the long term answer. The answer is on the training ground. Have Chiefs given up on that ideal?
One might say that we need to look at the positive aspect of importing these players. These players from South America could come in to the PSL and teach our young strikers how to do it. Is that true? I don't think so. I believe South Africa doesn't need failed South American exports to achieve this for us. Why not? We already got the likes of Benni McCarthy, Phil Masinga and Shaun Bartlett who's foreign experience is far superior to players who couldn't make it in the top flight in Argentina or Colombia. Our own Bafana legends can teach us much more about top level football and our youngsters will relate to their experiences. 
Amakhosi fans will be hoping that the likes of Philippe and Paez will eventually prove to be successes. If they do I'd be the first to congratulate them, but it will be bad news for the development of young strikers in South Africa.
Nevertheless, I'm optimistic that not long in the future we will solve this problem, if not at Chiefs then at other clubs. The reason for my optimism is that we are moving into the next generation in our football development with the likes of Bafana Bafana legends Benni McCarthy and Eric Tinkler coaching. 
Will our most natural SA striker ever, McCarthy prove to be a top coach in the PSL? What matters more is that he continues to help our strikers in the PSL and the national team, whether it is as head coach, assistant coach or striker coach. We need the likes of Benni, Bartlett and Masinga to train these youngsters. The likes of Paez and Philippe are not the answer for our striking problem.