Kaizer Chiefs
COMMENT: Kaizer Chiefs had to fire Solinas, but three coaches in a calendar year is a sign of confusion
South Africa Chief Editor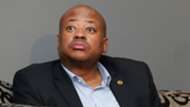 It's unusual for Kaizer Chiefs to have three different coaches in a single calendar year, and what the country has witnessed in 2018 was a sign of confusion on the part of the management. 
Steve Komphela started the year as he entered into the final six months of his contract with Amakhosi, but he was forced to resign following the club's loss to Free State Stars in the Nedbank Cup semi-finals. 
Chiefs then took their time in appointing Komphela's successor, but cracks were there already that the management was struggling to find a suitable candidate for the job. 
Then Giovanni Solinas was appointed less than three weeks before the start of the current campaign, and while the club bosses did all they could to put together a team capable of beating anyone at any given time, the issue of preparation was always going to come to the fore. 
At the time, Patrick Mabedi took charge of the first team, and perhaps one of the reasons Solinas kept him in his technical team upon his arrival given the little time he had, was to familiarise himself with a club as big as Amakhosi. 
However, this proved suicidal as the responsibility was just too huge for the two coaches. 
Amakhosi's slow start to the campaign was enough evidence that Solinas wouldn't last in his job. 
His rotation policy appeared to be working at some stage, but it was certainly not going to keep producing positive results as Chiefs needed to have a team that everyone, including the players, would rely on.
When Chiefs hired Solinas, he had never lasted more than six months in any of the teams he coached, and Chiefs should have done proper research as to why that was the case. 
But they failed to do so, and consequently failed millions of Amakhosi, who celebrated when Komphela left the club after almost three years in charge.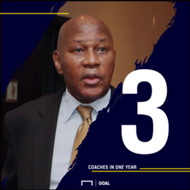 Now that the Italian tactician has been sacked, the responsibility is solely on Ernst Middendorp's shoulders. Middendorp has been here before, and he may understand the environment better, but looking at his past 10 years as a coach, the German has little to offer the Soweto giants. 
Chiefs won over seven trophies since his departure, while he won nothing with any of the teams he coached before resurfacing at Naturena for a second spell. 
One could argue that Middendorp brings a tactical discipline that the current crop of Chiefs players seems to lack, but his run-ins with club officials, match officials and sometimes even his players could be his biggest downfall.
Of course, Middendorp shouldn't treat his players with kids gloves but he needs to tread carefully as this is a team that is still hurting and desperate to win trophies.