African All Stars
Bold Club Brugge will entertain with Dennis and Danjuma wing duo
---
COMMENT    By Solace Chukwu     

Follow on Twitter
---
There is no Belgian club with as much tradition in Europe's premier club competition as Club Brugge.
To date, the Blauw-Zwart remain the only Belgian side to feature in a European Cup final, and so it seems like something of a homecoming to have them once again in the Uefa Champions League Group Stage.
Under Croatian manager Ivan Leko, Brugge dominated the league last term, winning the regular league campaign by such a huge margin that their mixed form in the championship round ultimately counted for little.
His side have started the new season in much the same way as they left off, unbeaten and two points clear at the top. However, his bold, attacking approach will face its greatest examination in Europe, where Atletico Madrid, Borussia Dortmund and AS Monaco lie in wait.
That is daunting, but at the same time, it will introduce the world to the flying Nigerian wing duo of Emmanuel Dennis and Arnaut Danjuma. It is on the pace and daring of these two that Brugge's attacking threat hinges, and Leo's biggest challenge will be a philosophical one: will he have the gumption to stick with it against Europe's elite?
To watch them play is intriguing. Often, the notation and outlook of a system with three centre-backs depends on the identity of the wing-backs: defensive-minded players in those positions will lead to a chain of five across the back, while more aggressive players will aim to force their direct opponents back and dictate terms.
Leko's side pushes the preference for the latter to almost ridiculous extremes: neither of Dennis or Danjuma are full-backs at all.
Dennis, in particular, spent much of last season playing upfront for Club Brugge, and finished with 12 goals and five assists in 38 games in all competitions.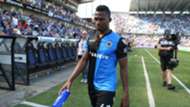 His natural flair and dribbling ability caught the eye, and at one point it seemed he was making a late play for inclusion in Nigeria's World Cup squad. This term, the Abuja Academy alumnus has had to reinvent himself in a new role on the right flank, and seems to have taken to it quite heartily, scoring twice already in five games.
Danjuma is even more an out-and-out winger, coming through the PSV youth system before making a breakthrough with NEC Nijmegen. Despite missing ten games last season, he found the back of the net 13 times in the Eerste Divisie, in addition to a monstrous 17 assists.
Born in Lagos to a Nigerian father, Arnaut has nonetheless represented the Dutch under-21 side, and has pitched in with goals (with three already) and two assists in eight games since moving to Belgium in the summer.
Five of 19 - Brugge's goal total so far this season - is a frankly unusual contribution for nominal wing-backs in a 3-4-1-2. Danjuma in particular, and by virtue of his physical characteristics, offers a perpetual goal threat: playing on the left while being predominantly right-footed, he interprets his wing-back role like an inside-forward, running at the opposing full-back before cutting in and shooting.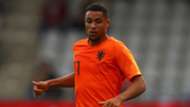 It is a truly exciting system in flow; by playing two aggressive wingers, Brugge seek to remain on the front foot, and can often overwhelm sides with as many as four bodies flooding the box when the ball is wide: the two forwards, the other wing-back coming in on the far side, and the player in the hole arriving late on the edge of the area.
It is tempting to wonder how it would match up against a side like Atletico Madrid, whose defensive organization is almost unparalleled in Europe. Monaco are facing the inevitable drop-off that comes with being a selling club year-on-year, while Borussia Dortmund under Lucien Favre remain as entertaining as ever. These are all match-ups with huge box office potential.
Of course, the Belgian champions are still, in theory, the weakest side in Group A. There is more to football than the clash of systems, with so much scope for one moment of individual brilliance to so drastically alter the game. All three sides boast significantly greater quality, and will reasonably expect to take points off Brugge in both legs.
However, if Leko's men can keep their bold, enterprising system, embodied by Dennis and Danjuma, they certainly will not exit with a whimper.