Transfers
Chicharito admits turning down Spain and Italy offers for West Ham move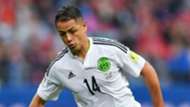 Javier "Chicharito" Hernandez turned down offers from Spain and Italy in order to move to West Ham, the striker admitted.
The Mexico international spent the last two seasons with Bayer Leverkusen in the Bundesliga, bagging 28 league goals for the German side.
However, Chicharito recently completed a €17.9 million switch to West Ham, returning the Premier League after a previous spell with Manchester United.
There was plenty of interest in the 29-year-old striker, with rumours linking him to teams in Spain all the way to MLS.
And Chicharito confirmed some of those rumours Friday, saying in a media conference he had offers from teams outside the Premier League but chose England in large part due to his belief in the strength of the league.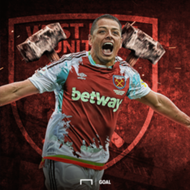 "It was a little bit more simple than a lot of people think," Chicharito said. "I'm in the best league in the world, back here they showed me a lot of confidence and trust.
"The manager called me three years ago as well. Since then we stayed in contact and then when we saw this opportunity we both took it.
"And because West Ham is showing more ambitions than last season. They want to do it much better. They want to do similar to last two seasons when they qualified to Europe."
"I had other options. One in Spain, two in Italy. There were options."
Chicharito also discussed Jose Mourinho, who praised recently praised the striker to media while also admitting he did not try to bring him back to Manchester United, and his return to Old Trafford for West Ham's first match of the Premier League season.
"I would say 'thank you'," Chicharito said of Mourinho. "It's always very glad that a trainer like Jose Mourinho that is one of the best in the world speaks very well about me. I had very good moments and a very good four years in my old club.
"I am going back to my old house in Old Trafford and it's going to very special.
Coutinho is the perfect fit for Barcelona
"As well I have in mind I am defending other colours and I want to go there to try to help my team with the three points and start the season on the right foot and then we'll see.
"Going back to Manchester, and hopefully we get a good result, it's going to be a very special moment."