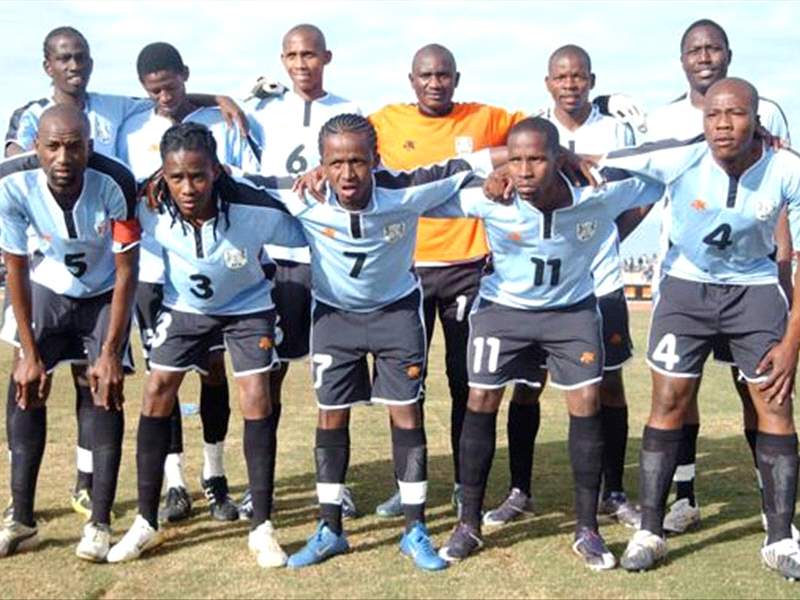 Botswana and Swaziland played to an exciting 0-0 draw during the 2013 Cosafa Cup Group B opener in Kitwe, Zambia.
Both sides struggled to make the most of good chances, with underdogs Swaziland playing beyond their recognised potential with a strong performance.
Hosted at the Arthur Davies Stadium in Kitwe, the match struggled to spark into life early on until Botswana began to turn their domination into chances.
Fifteen minutes in, Phenyo Mongala mistimed a shot from just outside the box, after a string of quick passes created space for the winger.
Swaziland, playing under increasing duress, began to find more joy in possession as the first half developed with a few long-range opportunities falling their way.
A floating cross, which eluded Swaziland's defenders, almost created the opener for Botswana with thirty minutes on the clock, but Gwebu was able to block a shot from close range in order to stave off the goal.
Seconds later Gwebu was in action again, as Botswana broke forward with pace, with Mongala providing a low cross into the path of Moloi, whose shot was expertly turned around the right post by the Swaziland shot-stopper.
Swaziland's goalkeeper's heroics maintained his side's clean sheet until the end of the first half, with the score deadlocked at 0-0.
Botswana created yet another chance early on in the second half, as Tshireletso broke free down the right flank and cut the ball back into the path of Molotsi, but the Zebras failed to open the scoring once more.
Moemedi Moatlhaping was guilty of a heavy touch seconds later, as he found himself free on goal with only Gwebu to beat, but could only steer the ball agonisingly past the left post.
Fifty-five minutes in and Swaziland almost snatched a surprise opener as Tslisa received a pass inside the area and pulled his shot across the face of goal.
The match opened up, with both sides creating numerous chances as it entered its final half hour. Swaziland continued to hang onto a clean sheet, with a steely defensive performance.
The underdogs created late opportunities to snatch victory but were defied by some fine goalkeeping from Botswana's keeper Mapotsa.