Pierre-Emerick Aubameyang
has put Europe's top clubs on alert after admitting he is keen to leave Germany, though the Premier League would not be his first choice if he does move.
The 26-year-old has been heavily linked with a summer move after scoring 34 goals in all competitions for Borussia Dortmund this season, second only to Robert Lewandowski in the Bundesliga scoring charts.
Having already sampled football in Italy, France and Germany, Aubameyang is now keen to test himself in either Spain or England – though he feels more drawn towards La Liga.
Asked if he is aiming to play in all five of Europe's top leagues across his career, he revealed: "I hope so! Why not? It would be very good, very nice. We will see.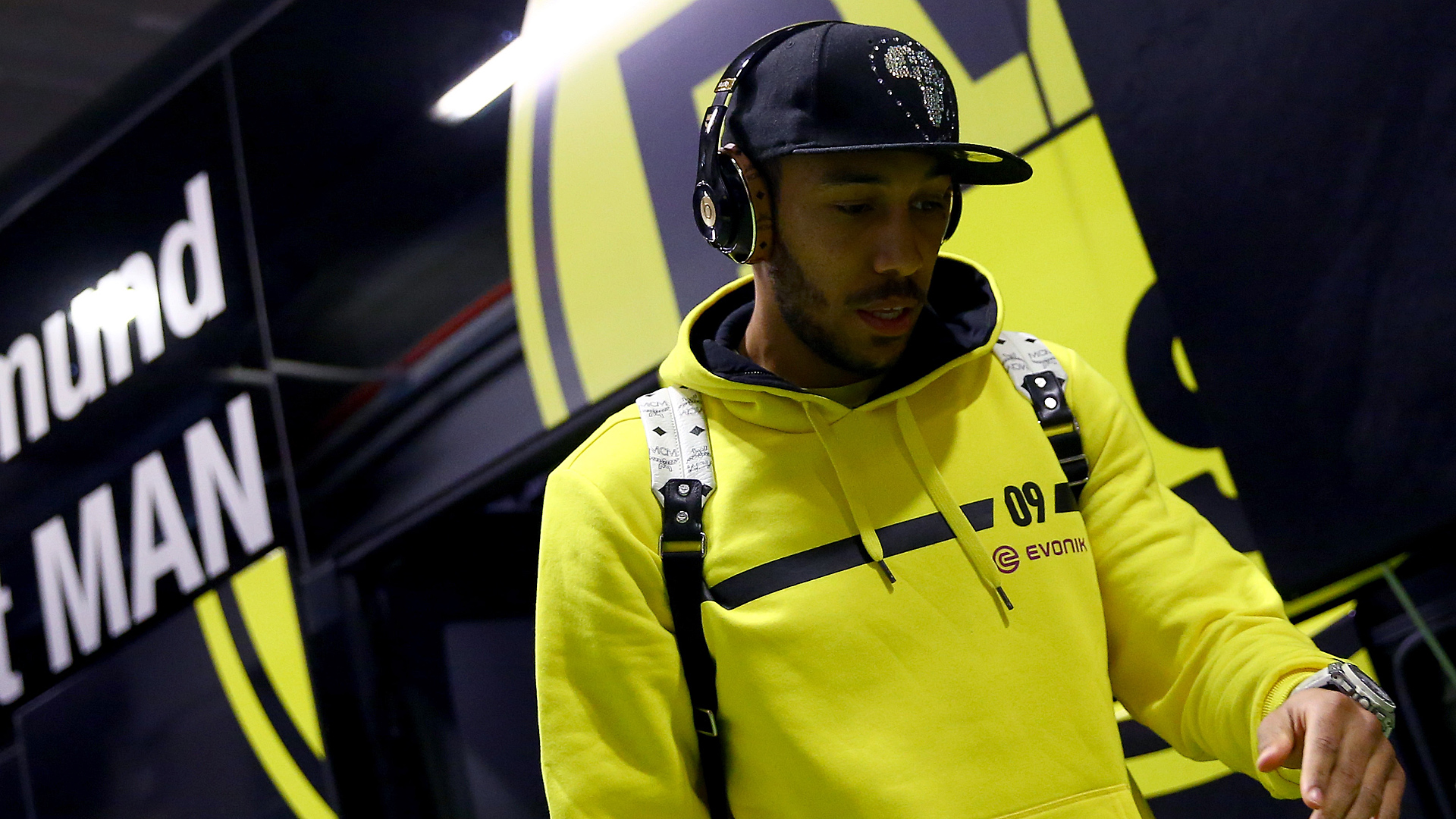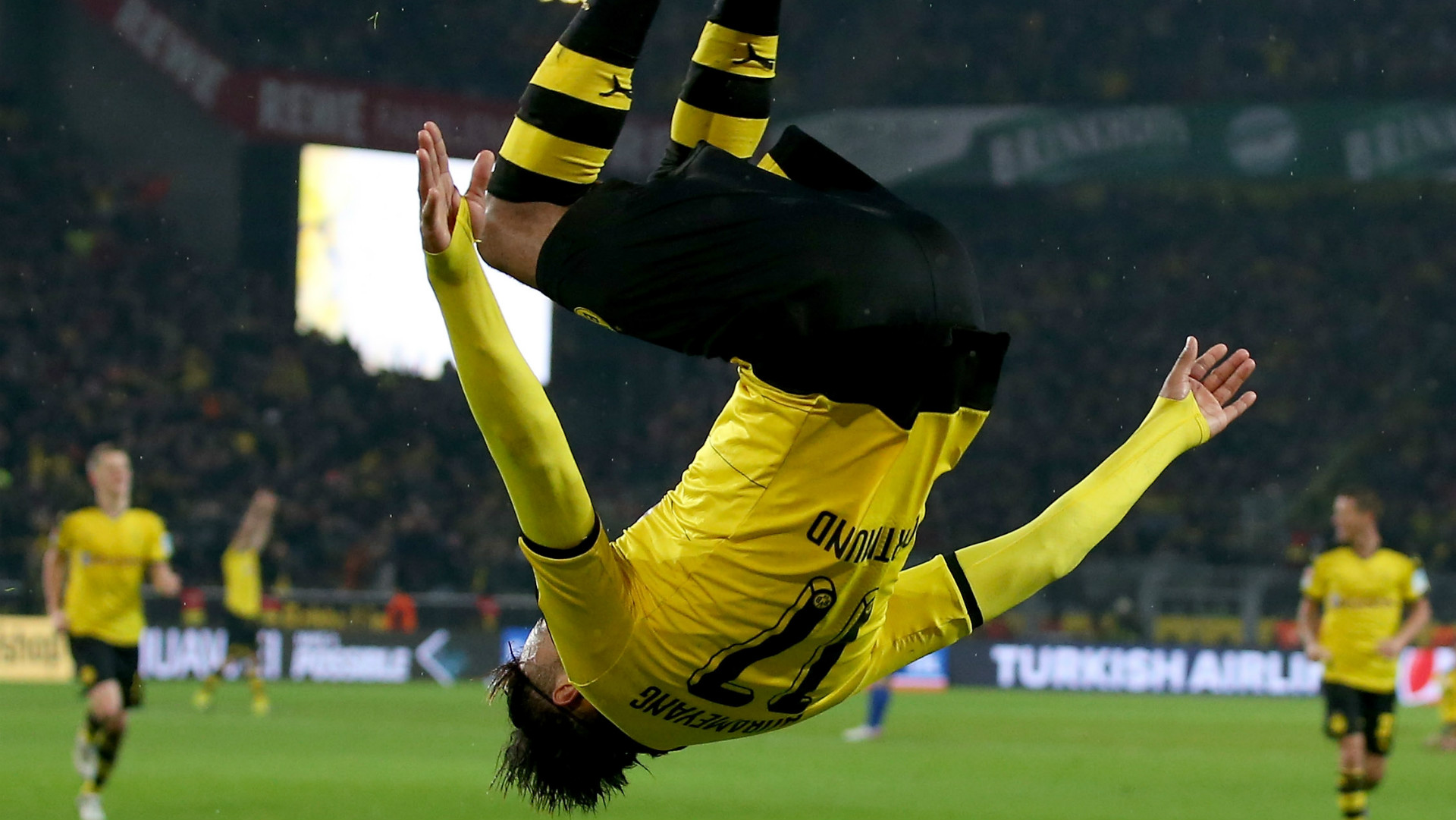 "My dream is to play in Spain, because my mother is from Spain and I have some family there. It is one of my dreams. But for the moment I'm in Germany."
Although La Liga may be the Gabon international's preferred destination, he admits he would love to taste the Premier League and reckons his pace is ideally suited to the division.
"I watch the Premier League for sure. I watch some games," he continued during an interview for the
Meet A Star
foundation.
"The teams are very, very good and I like it because every game is open. And there's so much space – and I love space because then I can run! That's why it's a very good and very special league."
Aubameyang took on English sides in back-to-back Europa League ties, first against Tottenham and then Liverpool, and he believes the Jurgen Klopp factor proved crucial in Dortmund's elimination during a thrilling night at Anfield.
"Even now I can't believe it. It's unbelievable. But we knew Liverpool could do this," said Aubameyang of the Reds' improbable comeback.
"For sure I think Jurgen Klopp was a factor. When we played in Dortmund, everyone was speaking about him and he knows us.
---


READ MORE

|
Bayern confirm Hummels interest
---
"After 3-1 I don't think we thought 'OK, now we can keep calm', but I think we were a little bit too deep in our own half. Normally we'd have done more pressing and it would have been good.
"Liverpool have something special. Klopp has brought this energy. They can win every time, and even when they're losing they can come back. They have something special I think, and they can win the Europa League for sure."
Aubameyang is this month's Meet A Star, where as well as meeting their footballing hero, the lucky winner will spend a day living as a footballer – experiencing business class travel to Germany, fine dining and five-star accommodation plus the chance to attend a world-class sporting event. The competition closes on April 30th.