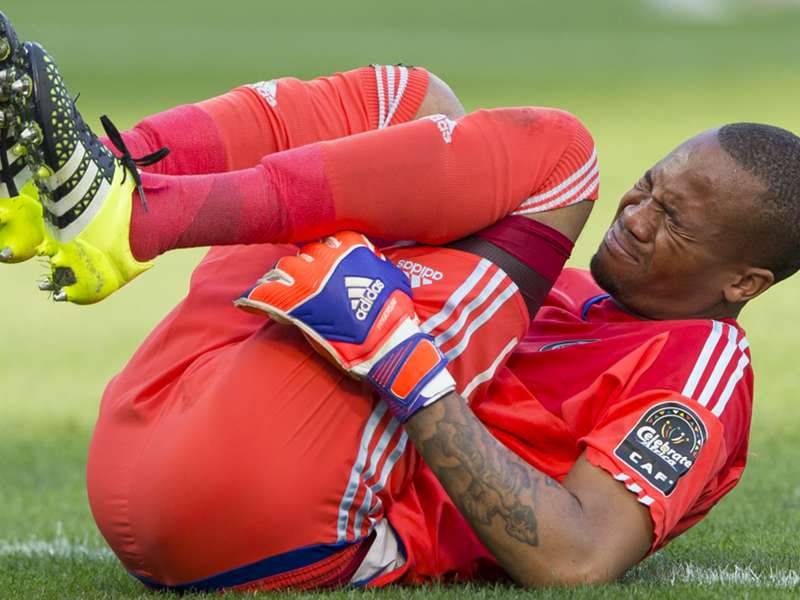 Orlando Pirates first choice goalkeeper, Brighton Mhlongo, has been out injured since the beginning of the season but is expected to be back in action very soon.
The goalkeeper has missed some important games for the team and his injury has forced Pirates to play with just one goalkeeper in the CAF Confederation Cup. Only Mhlongo and Felipe Ovono were registered for CAF which has meant that in his absence Rooi Mahamutsa has been nominated as a back-up keeper in case of emergency.
Coach Eric Tinkler has revealed that the club's physical trainer and the goalkeeping coach are working hard with the goalkeeper to make sure he will be back in action soon.
"Brighton has started training and he returned much earlier than expected because he is a disciplined boy," Tinkler told Goal.
"He is expected back in action very soon," Tinkler said.
Somewhat surprisingly Tinkler explained that the reason for his fast progress is that he leads a healthy lifestyle and doesn't engage in activities that would hamper his recovery.
"He doesn't drink or smoke and that has helped him work hard on his healing and rehabilitation."
It is not often that a coach mentions the issue of alcohol use amongst his players. Although Tinkler talked of Mhlongo's discipline, his comments do seem to suggest that drinking and smoking amongst top level players still continues today. The ultra-professionalisation of South African football in recent years has brought players who engage in such activities under the microscope on a number of occasions before.