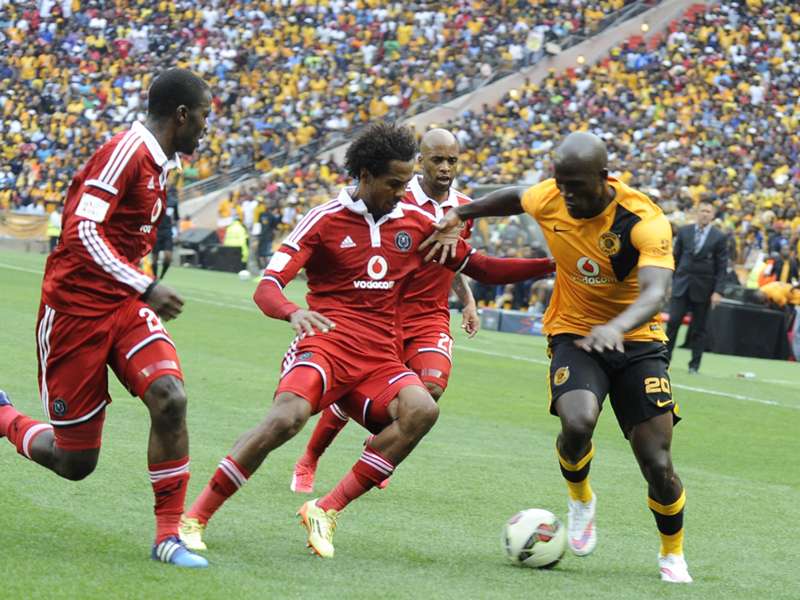 Orlando Pirates
and
Kaizer Chiefs
could face protest action by PUDEMO campaigners in Swaziland, where they are due to participate in a pre-season tournament.
The two Absa Premiership giants are set to play in the 2015 King's Cup which is organised by the Swazi government next month.
However, the Swaziland Peoples United Democratic Movement (PUDEMO) political party has criticised the pre-season tournament.
"Give credibility to a king who sits executive over cold blooded murder and the incarceration of innocent citizens," a statement on the
Sowetan website
read.
"[We] Implore the two soccer giants to reconsider their decision to be involved in a tournament that seeks to put a human face on a government that has made it its prime occupation to govern the people with fear and dispossession," PUDEMO's Brian Ntshangase was quoted on the Sowetan website.
"An individual [King Swati III] who uses fear and corruption to accumulate riches, which he then uses to further suppress freedoms and curtail human rights. Almost 70% of Swazi citizens live under the poverty line of less than a dollar a day' while Mswati III's preoccupation is buying private jets' luxury cars and touring the world with his throng of wives at the expense of the Swazi people," he continued.
"If the two Soweto soccer giants decide to partake in this tournament' they would be walking into a pool of blood of innocent citizens; and in partnering with murders' they would themselves be partaking in the slaughter of those that dare speak against the atrocities perpetrated by the tinkhundla regime," he warned.
The tournament is due to be played on Saturday, the July 18, at the Somhlolo National Stadium in Lobamba, which is between Mbabane and Manzini.
Mbabane Swallows and Royal Leopards are the two Swazi clubs which will take part in the four-team one-day tournament.