From lowly beginnings, Benni McCarthy arose to become arguably South Africa's most successful footballer in the modern era. His retirement has come after yet another injury-hit season, something the striker will be remembered for other than his goals for both club and country.
His record-breaking goal haul for Bafana Bafana, a Uefa Champions League medal and a Club World Cup medal are the highlights of what has been a largely controversial tenure. His arrogance on and off the pitch, his clashes with South African coaches and his perceived weight trouble clouded his impeccable talent, which saw him net 31 times for the national side and become a sought-after force in Europe.
McCarthy has been blessed with vision, an eye for goal unlike many of his South African compatriots and a prodigious technical ability on the ball. His skills outshone many South African players during his time playing with Bafana Bafana, where he became the team's star forward.
McCarthy began his trade on the fields of Nyanga township, with his talent taking him to Ajax Amsterdam, Celta Vigo in Spain, FC Porto, Blackburn Rovers and West Ham United. He completed his career at Soweto Giants Orlando Pirates and was a vital member of the side which claimed two treble-winning seasons in a row.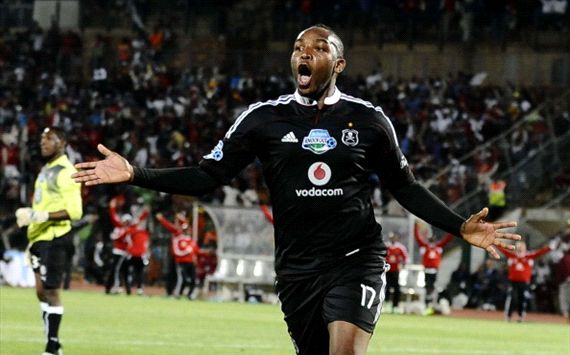 In 1995, Seven Stars signed the 17-year-old striker. Two years in South African football were enough to convince Ajax Amsterdam that McCarthy could make it in Europe and he joined the Dutch side in 1997. Becoming an Eredivisie champion in his first season at the club was the perfect start for McCarthy and he was later signed by La Liga club Celta Vigo for €6m, a record fee for any South African footballer at the time.
His promising start in Europe went on the backburner while at Celta Vigo, where his scoring rate dropped and so too his status at the club. Spats with then Celta Vigo coach Victor Fernandez were a sign of McCarthy's unhappiness in Spain.
His continuous issues with the South African Football Association had not ceased, with the player often choosing club commitments over the interests of the national side. Following the 2002 Fifa World Cup, McCarthy did not make an appearance for Bafana Bafana until 2004.
A loan and then permanent move to FC Porto changed it all for McCarthy, as he became one of Jose Mourinho's most important players during the "Special One's" remarkable time at the club. A Champion's League medal followed, including two goals to sink English giants Manchester United during Porto's incredible run to European glory in 2004. McCarthy's name had become emblazoned in the club's folklore, as Mourinho brought the best out of the highly-talented player.
A move to England ensued when old coach Victor Fernandez joined FC Porto. Despite Everton being his first choice, McCarthy settled for a four-year contract at Blackburn Rovers for a reported fee of £2.5m. Continuing where he had left off in Portugal, McCarthy quickly became a fan favourite at Ewood Park, netting 24 goals in his first season at the club. His tally of 18 goals in the Premier League meant he finished the season as the second highest scorer in England.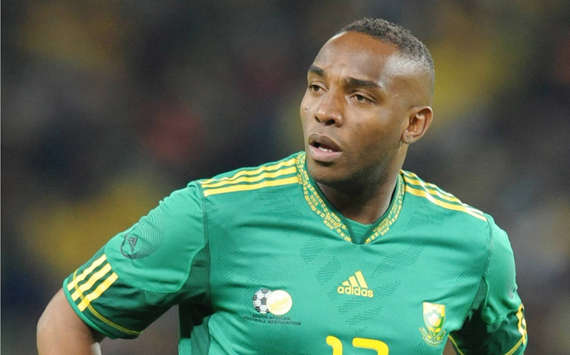 However, injury struck at the beginning of the 2007-2008 season, which sparked a downturn in McCarthy's performances and importance at the club. He quickly became a third-choice option for the side and later fell out of favour with new manager Paul Ince.
West Ham United could have been the club to re-ignite his faltering career in England, but weight problems, clashes with Hammer's coach Sam Allardyce and hefty fines meant McCarthy's final season in Europe was tainted by controversy.
Being omitted from the final 23-man squad for the 2010 Fifa World Cup after reported fitness problems, was certainly not the way McCarthy would have wanted to be remembered for, after netting his record-breaking tally of goals for the national team in 2008.
He returned to South Africa to end his career at Orlando Pirates, after 14 years in Europe. What followed – two treble-winning seasons for the Buccaneers- meant McCarthy had become the first South African to win three league titles with three football teams. His final season at the club was plagued by injury, which may have sparked yesterday's decision to retire from all football.
McCarthy should be remembered for his goals and his feats on the football pitch, which trump the majority of modern South African players. It will take time before another player from our shores rises to the heights of the Champions league winner and the record goal-scorer, who may not have earned great respect throughout the football fraternity, but certainly earned his status as South Africa's most successful footballing export.