Special Report
By Ante Buskulic
The transfer saga around Robert Muric at last seemed to have come to an end when Ajax announced the capture of the promising youngster earlier this week.
The Dutch giants had long been linked with a move for the Dinamo Zagreb winger, but a deal never materialised due to his former club's insistence that the 18-year-old still had an ongoing contract. With the Amsterdam club revealing on their official website that Muric had penned a four-year deal, the troublesome relationship between the right-winger and Dinamo appeared to be over at last.
The Zagreb outfit feel differently, however, and have no intention of giving up on the attacker that easily.
Muric is regarded as one of the most promising players around in his age category in Croatia, but his development has stalled over the last year following a contract dispute with Dinamo in a situation where there are no winners.
Whereas former players such as Luka Modric, Alen Halilovic, Dejan Lovren and Vedran Corluka all opted to sign professional terms with the club where they rose to prominence before earning big money moves abroad, Muric decided to take a different path.
The winger opted to not to accept the conditions offered to him in a meeting with Dinamo and the relationship between club and player turned sour in January. A meeting between Zagreb president Zdravko Mamic and Branko Muric – the player's father – accompanied by agents Zeljko Pakasin and Davor Curkovic went badly, with Mamic allegedly even threatening Muric's representatives.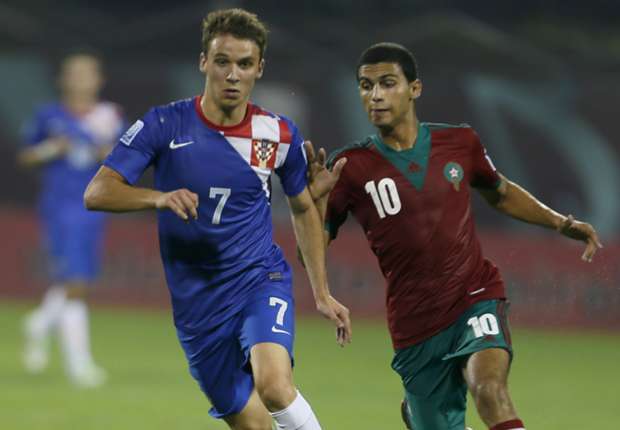 Muric
| The youngster is desperate to relaunch his career at Ajax after his Dinamo nightmare


"They are trying to get Robert to leave Dinamo on a free transfer and are endangering his career. We are widely known as a club where players can make a great transfer from and Robert could make one as well because he is a big talent," Mamic stated on the matter.
"His current contract is due to expire on June 15, but the agreement also says that there's an obligation to sign a new deal until 2019."
However, Dinamo later changed their stance and insisted that Muric had a deal with the club until the summer of 2015. The Croatian FA's disciplinary board declared the contract until June 15, 2014 invalid at Zagreb's request and validated a youth contract that ran until 2015 instead, much to the frustration of Muric senior.
"It is crazy what they are doing to a kid. Mamic has invited us to hold another meeting, but I never want to go into his office again after what happened before. We can only wait and be patient now," Branko Muric said back in February.
The distress caused by the contract row led to Muric no longer taking part in training, with his father explaining that he was ill and undergoing medical treatment, although Dinamo claimed the youngster had been playing football on the streets with his friends.
"This is all nonsense. Dinamo keep on making things up, like they did when they claimed Robert had admitted that he was joining Ajax. They suspended him from the first team after that and made him train with the youth team, only to suspend him from playing for the youth team as well," Muric senior fumed.
It is crazy what they are doing to a kid. Dinamo keep on making things up

Branko Muric
The contract situation then seemed to be solved after Dinamo's coaching staff visited Muric at home in Bednja, near Zagreb, as it was agreed the winger's suspension would be lifted once he'd signed a new deal, yet the 18-year-old's father stressed the following day that his son still didn't want to renew his contract.
Dozens of calls from Dinamo officials went unanswered after the surprise visit to Bednja as the uncertainty about Muric's future continued.
The hot prospect hadn't made an official appearance or participated in any training exercises with the team for months when Ajax sporting director Marc Overmars admitted in May that the Dutch side were interested in signing Muric.
It's believed that the deal was already practically done when Overmars went on the record with Ajax's interest in Muric and the player's entourage has even appointed famous lawyer Jean-Louis Dupont to protect his rights.
Dinamo refuse to let their precious talent go on the cheap, though, and have already stressed that they are taking action against Ajax, referring to the Amsterdam side as 'bandits' and 'robbers'.
Yet as a legal battle is set to kick off, Muric's future remains surrounded by question marks.
The attacker has not played an official game for nearly a year and has been without proper training for weeks. There's no denying that the whole situation has hindered a promising player's progress and it can only be hoped that yet another talent is not ruined because of greed and other people's personal interests.