By Carlo Garganese
"Buffon looked like a pensioner. He should have saved that shot. Maybe he was not expecting him to strike it from there. He shot from 120 metres!"
These were the words of Germany icon Franz Beckenbauer last year when Gianluigi Buffon made perhaps the biggest error of his legendary career, somehow allowing a long-range strike from David Alaba to trickle past him as Bayern Munich defeated Juventus in a Champions League quarter-final clash.
Although he later apologised for his rather disrespectful remarks, there was an element of truth in
der Kaiser
's comments. Italian television's satirical show 'Striscia la notizia' even poked their own fun at the Azzurri No.1, presenting him with a blanket, a dressing gown and a pair of slippers when he returned to Turin.
Buffon took it all with good grace, but 18 months on from this incident he is again in the firing line after his recent blooper for Italy in the Euro 2016 qualifier against Croatia in Milan. In a match that was overshadowed by crowd trouble, Buffon was left with a red face after failing to save a simple effort from Ivan Perisic.
In January, Buffon will turn 37 and - as is only natural for someone of his advanced years - it is becoming increasingly clear that his time at the top is coming to an end.
The ex-Parma man is making more and more mistakes. Over the past year or so, there have been further gaffes against Didier Drogba and Galatasaray, Giuseppe Rossi and Fiorentina and on a number of occasions at the Confederations Cup. Buffon's reflexes and particularly the speed at which he goes to ground and moves his feet have slowed significantly.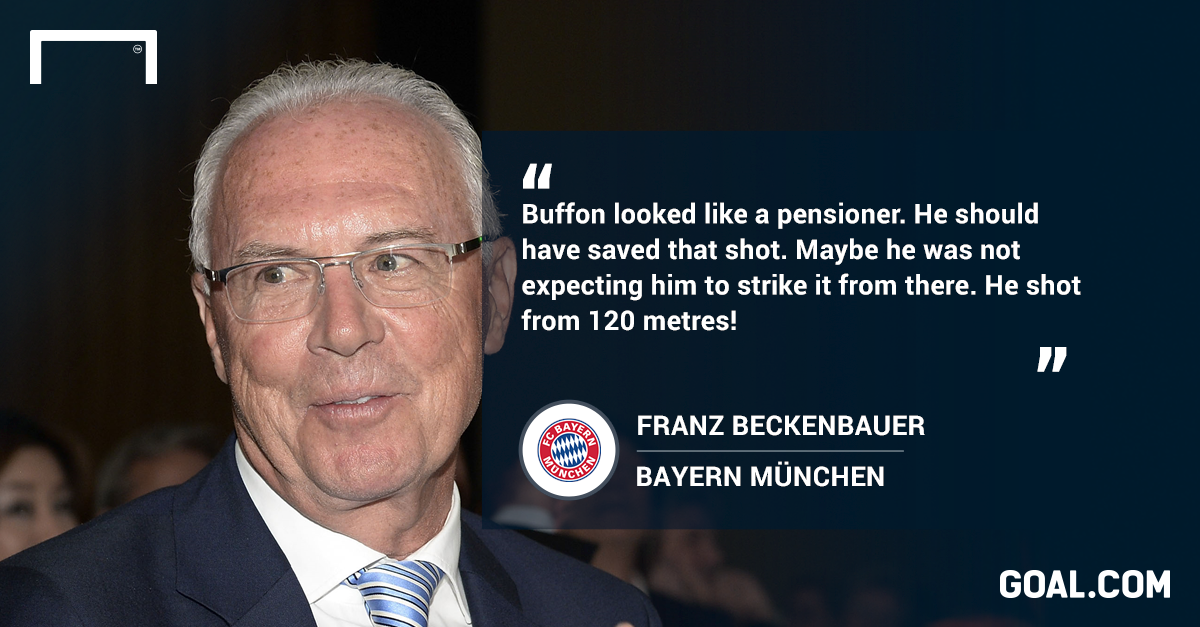 When it comes to positioning, decision-making, aerial ability and organising a defence, Buffon remains one of the best in his role. The top goalkeepers are usually those who don't need to make saves because they prevent them from being created, not those who are forced into dramatic highlight-reel stops because they can't read the game or command their area.
In this respect, it is important not to be too over-dramatic. Buffon remains one of Serie A's best goalkeepers and perhaps only Paris Saint-Germain's Salvatore Sirigu can legitimately stake a claim for his Azzurri shirt today.
This season, Buffon has kept 10 clean sheets and has let in just four goals in 11 Serie A games – Juventus have never conceded fewer at this stage of the season. He still commands the respect of his peers and this week was one of five goalkeepers nominated for the 2014 FIFA FIFPro World XI.
But the warning signs are there that a spectacular fall – similar to that of Iker Casillas – could be around the corner unless Buffon steps out of the limelight before it is too late.
It would be very sad if one of the greatest goalkeepers of all time – an iconic figure who burst onto the scene as a 17-year-old with a string of miraculous stops for Parma against Fabio Capello's all-conquering Milan – was to damage his legacy by playing on for too long.
For all of Casillas' incredible achievements during his own stellar career, the Spaniard will never be able to remove the stain from the last two years - having become something of a laughing stock.
Casillas has perhaps never been on Buffon's level, but he should have seen that the writing was on the wall for his Real Madrid and Spain career. By failing to do so, he will never be remembered in the same way again. His catastrophic mistakes at this summer's World Cup will be replayed over and over in tournaments to come.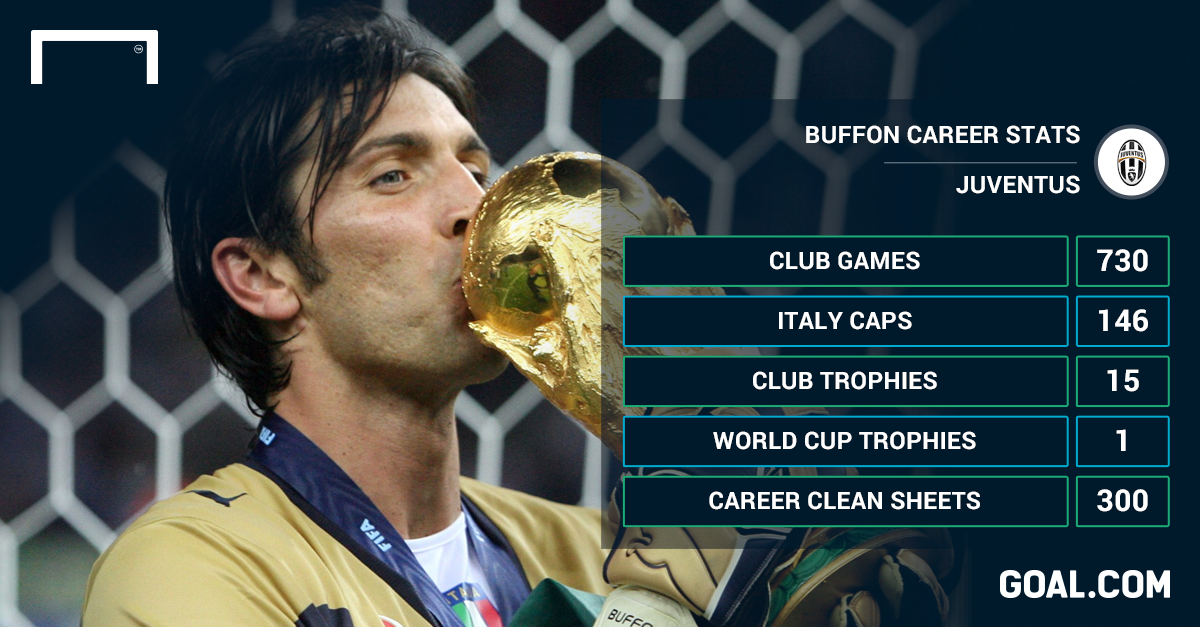 Buffon has the power to avoid a similar fate, but right now he has no intention of slowing down. Last week he signed a new contract in Turin that will tie him to Juventus until the summer of 2017. The Bianconeri possess a number of talented young shot-stoppers on their books such as Nicola Leali and Laurentiu Branescu, but Buffon is untouchable for club and country.
Primed to be Italy's No.1 at Euro 2016, he also has his heart set on becoming the first footballer in history to play in six World Cups. Buffon will be 40 when Russia 2018 comes along. "He will keep playing until that age and be in goal for the 2018 World Cup," his agent Silvano Martina promised recently.
Buffon currently has 146 Italy caps, he is only 14 appearances away from entering the top 10 most capped international players of all time. The all-time record-holder, Ahmed Hassan of Egypt, is on 184 caps and could be in Buffon's reach if he plays until 2018.
''I'll keep playing as long as I don't become a reserve,'' Buffon has noted. ''Once the day comes that I get benched, that's when I'll hang my boots up.''
As the most universally loved and respected footballer in Italy, it is more likely that Buffon will have to take his own decision on when to stop playing. His desire to create history is admirable – but he needs to be honest with himself.
When he knows he is no longer able to perform at the highest level, he should retire. One of the all-time greats of the sports deserves to exit the game as a winner and not as a "pensioner".
Follow Carlo Garganese on