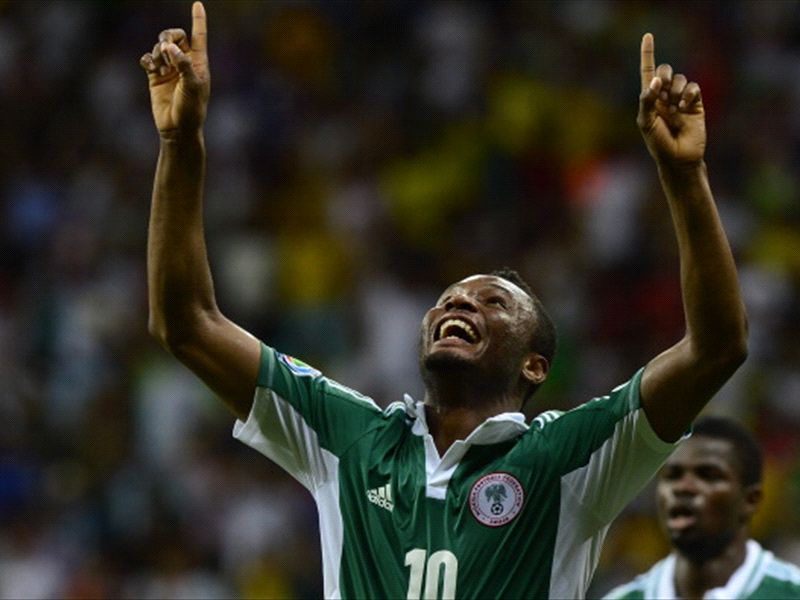 ANALYSIS
By Babajide Alaka | Deputy Editor
Mikel Obi can be described as a player with multiple personalities. He performs as one kind of midfielder for Chelsea and a totally different kind for the Super Eagles.
As club and country are miles apart in their physical locations, so the performance of Mikel is widely different when he is in the blue of his club and when he is adorning the green of his fatherland.
You can see Mikel the introvert at Stamford Bridge and the extrovert when he plays for Nigeria. But why is he so different?

At Chelsea, it has been ingrained in him to win the ball and release it, but under Stephen Keshi, he has been given the freedom to assert and make the plays for his team.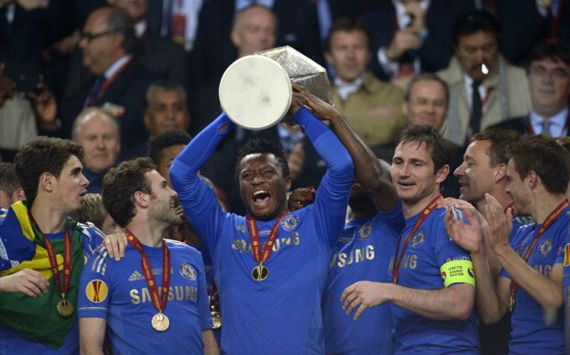 Mikel has helped Chelsea win major trophies in the last six seasons

He confirmed this in a recent interview where he said he has to find a balance for his future: "I always try to do what my coaches tell me. At Chelsea, I have to play for the team and be more defensive but in Nigeria, the coach allows me to express myself and I enjoy myself.
"Now, I have to find a balance between the two because it is important for my future," Mikel added.
But it all could have been so different. At the time when the ownership tussle raged in 2006 between Chelsea and Manchester United, little could we see into the future that the attacking gem would be turned into a defensive stalwart.
Jose Mourinho was just into the Chelsea saddle and was building an all-conquering side that did more than win – they tried to pulverize opponents which meant that there was no need for more than five passes from one end of the pitch to the other. Then there was the enigmatic Claude Makelele (who gave his name to the position in defensive midfield) from whom Mikel was supposed to take over.
That in itself was the start of a downward spiral in the offensive abilities of the spindly young man that had wowed the fans and Nigerians at the 2005 U20 Fifa World Cup in the Netherlands.
At that championship, he was second only to the inimitable Lionel Messi, who has gone on to win four consecutive World Player of the Year awards while Mikel has never been nominated for that exalted award.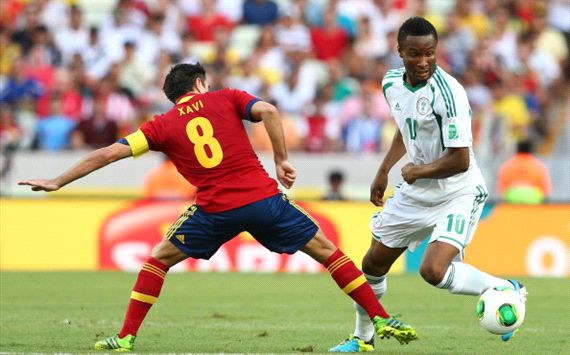 Mikel at the Confederations Cup was a sheer delight to behold

Though there is no denying the fact that no one can say for sure what he would have transformed into at United because there is the example of Anderson, hailed as the next Ronaldinho when he was in Portugal but his career has been stifled at Old Trafford where he has been turned from a purely offensive player into one whose attacking qualities have been nullified.
For Chelsea, the midfield has been built around Frank Lampard – a player that scores like a striker and in the event that he is to do what he does, there will always be pockets of space that can be exploited by opponents in the midfield when he goes forward so the likes of Mikel have to keep the shape and that takes away any offensive traits.
Though he has been widely acknowledged as a player that plays well in the big games – Mikel showed in Brazil that he just needs the conducive environment to show off his attacking nous as the goal against Uruguay had him doing a Kanuesque dribble on Diego Lugano while the left-footed curler was simply sublime.
But what stands out in his performances for Nigeria in Brazil was the fact that he was getting near and into opponents' boxes which almost never happens when he is playing for Chelsea. He again showed this in the game against Spain in which he almost scored but his shot was blocked.
The difference really is in meters – Mikel needs to add more meters to his mileage when he plays for Chelsea in the Premiership – if he stays, and then he will be become the same kind of player for club and country.