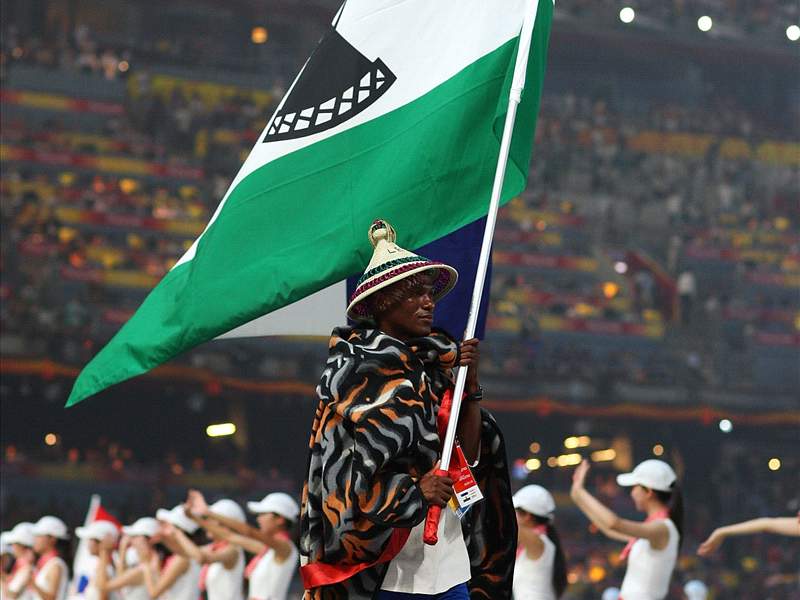 Swaziland attacked Lesotho from the first whistle and although the Lesotho defence managed to contain them, they were clearly on top of their game.
The Swazi side nearly broke the deadlock in the 15th minute after some desperate defending from Lesotho, but it wasn't meant to be.
However, Lesotho were in front after 23 minutes following a defensive blunder from the Swazi side, and Phillip Letsie made no mistake with only the keeper to beat.
The tempo of the game then dropped after that goal, although Swaziland kept pushing forward for the equalizer.
Lesotho added the second just before the half time when Seturumane unleashed a curler from distance to beat the Swaziland keeper Nhlanhla Gwebu in the near post.
Swaziland started the second half like a house on fire, and put pressure on the Lesotho defence, but Likoena did well to soak it up.
Lukhele should have done better in the 57th minute after a well played cross from the right hand side of the Lesotho penalty area, but the Swaziland midfielder could not direct his header on target.
Swaziland again got an opportunity in the 60th minute when Wonder Nhleko had a chance to score, but the substitute ballooned his shot to the stands.
Lesotho had a chance to seal the game a few minutes later when Ramabele found himself with only the keeper to beat, but the Swaziland keeper Gwebu did well to keep his side in the game.
Swaziland had to clear Ramabele's attempt off the line in the last 15 minutes of the game, as Lesotho continued to search for that insurance goal.
Swaziland players will have themselves to blame after squandering a clear goalscoring opportunity in the 83rd minute.
In the end, it was Lesotho who marched on to the quarterfinals of this year's competition, setting up a mouth-watering clash against Angola this coming weekend.