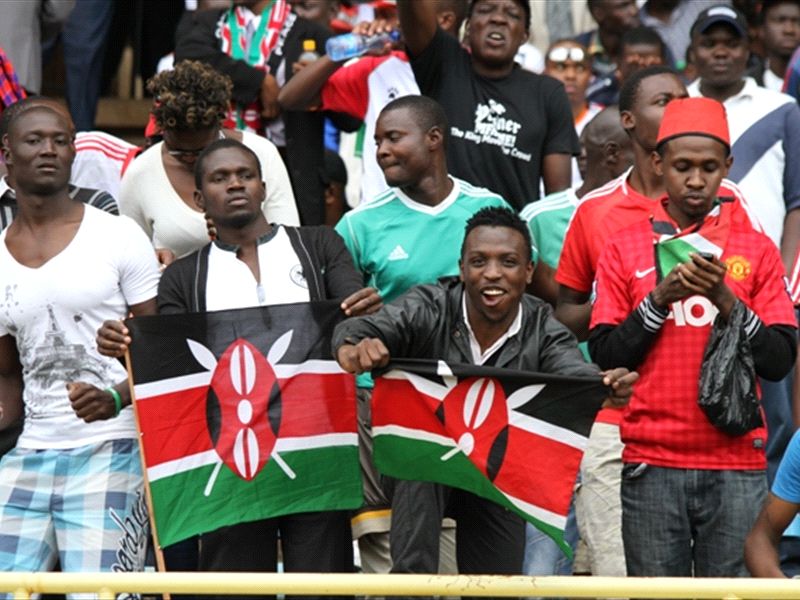 Goals from Paul Kiongera and Jockins Atudo helped Kenya's Harambee Stars to come from behind and force a 2-2 draw against Lesotho in their opening match of Cosafa Cup played in Ndola on Monday.

The fleet-footed Lesotho went ahead in the 43rd minute when Mokahlane Lerekoti scored from the penalty spot. The penalty was awarded after Azam defender Jockins Atudo was judged to have brought down Lesotho striker Litsepe Marabe in the box.

Marabe scored the second goal for the tiny South African nation in the 55th minute when he beat Duncun Ochieng with a low ground shot from near the penalty area and it was a question of poor defending by the Kenyan side.

Kenya coach Adel Amrouche, whose yet to lose away since taking over the reigns of handling the side, admitted that a draw was a fair result considering that the team had arrived in Zambia few hours before the match.

"We conceded the two goals because of some hesitancy at the back, we just arrived from Nairobi today (Monday), I am expecting the team to be more composed, its encouraging because a draw is better than a defeat and we almost lost."

Lesotho went into the break enjoying a 2-0 cushion but on resumption Kenya looked the more dangerous side surging ahead for goals. Kiongera started Kenya's dramatic comeback after he headed home a David Owino long ball in the 84th minute before Atudo scored from the penalty spot in injury time.

Despite arriving in Zambia just a few hours before kick-off, Stars settled down quickly and were quick on the attack with Francis Kahata having the first chance of the match in the 10th minute with a wonderful turn on the ball. He picked out Edwin Lavatsa but the Gor Mahia striker headed way off target.

Lavatsa himself had a chance just five minutes later but lost the ball when he tripped on his way to the Lesotho goal.

Lesotho who drew 0-0 with Botswana in the opening match of Group 'B' settled after the half hour mark and gave the Stars headache especially at the back where Listepe Marabe and Basia Makepe proved to be a thorn for the Kenyan defenders.

Pressure mounted on Stars and Peter Opiyo earned the first caution as he made a dangerous attempt to stop Makepe.

Then Atudo was also cautioned when in an attempt to stop a Lesotho attack he handled inside the box earning Lesotho a penalty in the 43rd minute which Lerokoti tucked away beating Duncun Ochieng in the Kenyan goal.

But it was in the second half where Stars dominated and enjoyed possession in a huge way and forced their opponents to make mistakes resulting in the two goals. Kenya takes on Swaziland in another Group fixture at the same venue on Tuesday (5pm Kenyan time).