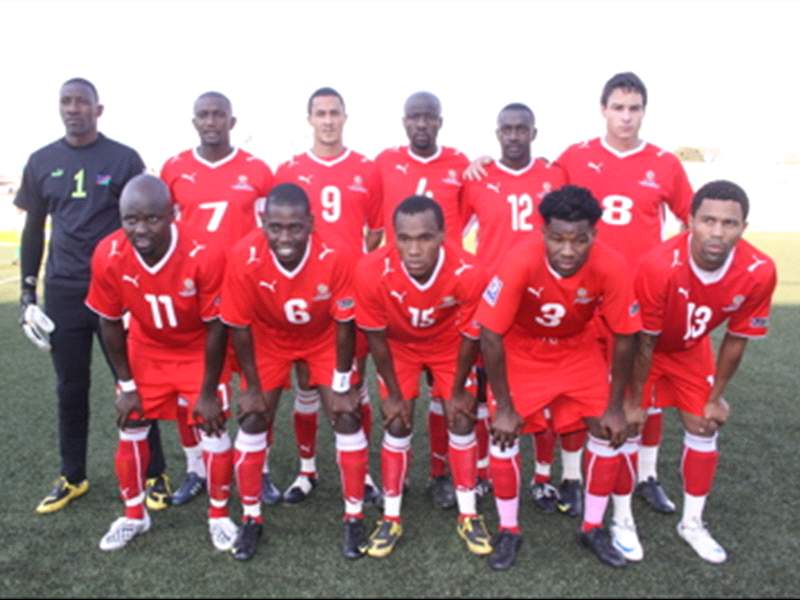 As expected, Namibia dominated possession earlier on and unsettled their opponents with pace on the wings, but the Seychelles defence stood firm.
The Brave Warriors used the pace of PSL-based full-back Petrus Shitembe on the left hand side, but Seychelles quickly closed him down as the score remained 0-0 after 13 minutes.
On 14 minutes, Seychelles took the lead after some poor goalkeeping from the Namibian goalkeeper Vries and it was Yves Zialor who put the ball in the back of the net.
However, the Brave Warriors were back on level terms in the 25th minute when Sydney Urikhob slotted home from an awkward angle.
The Namibian goalkeeper was clearly not at his best on the day, as he made another error in the 38th minute, and it was Yves Zialor who completed his brace for Seychelles to make it 2-1.
However, their lead did not last long as Namibia grabbed the equalizer in the 40th minute through Ananias Gebhardt who made sure that both teams go into the second half at 2-2.
Namibia capitalized on Seychelles lack of pace at the back right at the beginning of the second half, and it was Ananais Gebhardt who grabbed his second of the game and third for the Brave Warriors.
Namibia were then in control of the game, and look set to score more goals, but poor finishing often let them down.
Seychelles came back strongly in the last 15 minutes when Namibia thought they have won the game, but Vries produced brilliant saves to keep his team in the game.
Shitembe was always dangerous in dead-ball situations, but Seychelles would have their goalkeeper to thank for producing series of brilliant saves to deny Namibia.
However, Namibia sealed all three points in the dying minutes of the game through Neville Tjiueza who scored Namibia's fourth of the day to ensure progress to the quarterfinals of the 2013 Cosafa Cup tournament.