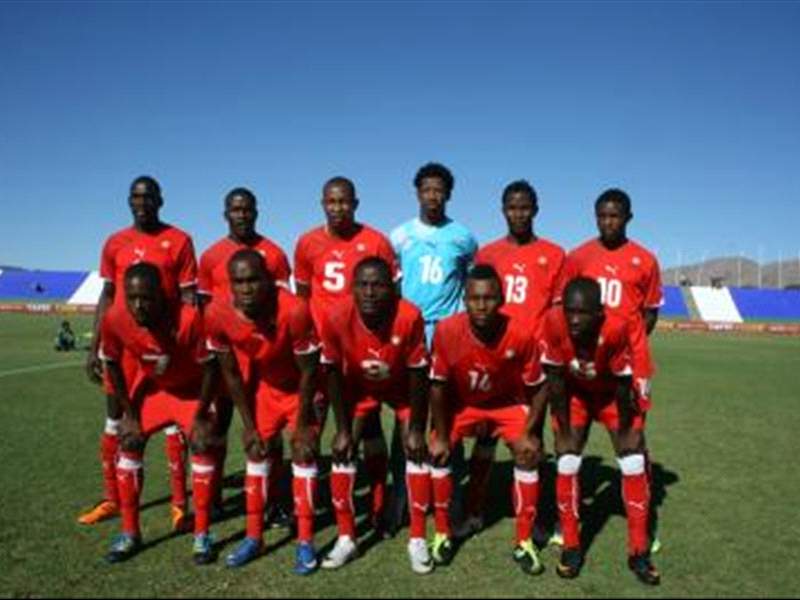 Namibia started well and knocked the ball around confidently, with Mauritius chasing shadows in the first 15 minutes of the game.
The Brave Warriors kept up the pressure on their opponents and were clearly looking for an early goal that would unsettle Mauritius, but they couldn't get past their back four.
Mauritius showed signs of improvement in the 15th minute when the Pithia boys combined well upfront to produce their first shot at goal.
However, Namibia deservedly took the lead in the 20th minute through Petrus Shitembe who curled a free-kick from outside the penalty area to beat the Mauritius keeper Marie Jose.
Namibia continued to dominate possession inside the opposition half, and looked dangerous every time they pushed forward.
Pinehas Jakob then spotted the Mauritius keeper Marie Jose off his line on the stroke of half time, and unleashed a rocket from 30 metres out to give the Namibians a 2-0 lead going into the second half.
Mauritius made a double substitution before the start of the second half, but that never really influenced the rhythm of the game, as Namibia continued to control the game.
Namibia should have stretched their lead in the 60th minute, but the Mauritius defence recovered in time from the cross to keep the score-line respectable.
Mauritius tried hard to match their opponents midway through the second half, but they often failed to trouble the Namibian keeper.
Striker Louis Laval Pithia's shot hit the woodwork in the 72nd minute, as Mauritius looked to get back into the game.
Namibian Sydney Urikhob should have registered his name on the score sheet in the 79th minute, but took his eyes off the ball with only the keeper to beat, and the Mauritius keeper Abubakar did well to deny the Brave Warriors their third goal.
On 85 minutes, Jean Stephan Pierre sent the crowd wild with a low free-kick that easily beat the Namibian keeper to make it 2-1.
Namibia missed a few clear-cut chances in the dying minutes of the game, and they would have themselves to blame had Mauritius scored the equalizer, but in the end it was the Namibians who walked away with maximum points.