COMMENT
By Nana Frimpong

One could hardly have dreamed a finer night to be a Ghanaian football fan than that of February 20, 2013, when two of our own, Sulley Muntari and Kevin-Prince Boateng, fired a couple of sweet left-footed strikes to sink European soccer monolith FC Barcelona, securing for AC Milan, the Italian outfit they represent, a 75% chance of reaching the quarter-final of the Uefa Champions League.
The glittering performances of the duo against the Blaugrana was highlighted by the fact that they had been among Milan's least effective players in the first half of the season, particularly during the competition's earlier rounds, for issues of poor fitness and dips in form.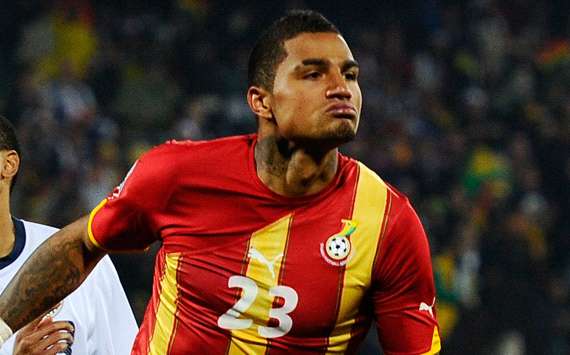 Besides both formerly being on the payroll of fallen English side Portsmouth in the past and having significant portions of their darkened flesh tattooed, neither player has been part of the Ghanaian national team setup in recent times for varying reasons, notably missing out on the Black Stars' latest assignment at the 2013 Africa Cup of Nations in South Africa. Needless to say, we would have been jumping around some more in celebration of their impressive feat had they been active Ghana internationals at present.
For Muntari - who last played for his country as far back as in June 2012 against Zambia - an injury picked up last summer has proved the single obstacle to retaining a regular place in the Ghana team, having failed to return to ideal levels of fitness and form in time to be deservedly considered for a place in coach Kwesi Appiah's final 23-man squad.
Boateng's situation appears somewhat contrasting and infinitely more complicated. After earning just his ninth cap for Ghana sometime in 2010, the Berlin-bred 25-year-old declared his inability to feature for his preferred country anymore, citing reasons that are far from certain even now, and is yet to reveal any definite signs of an intent to rescind his decision, in spite of what appears the half-hearted efforts of Ghana football officials.
Had coach Appiah and his superiors been watching the game - which they almost certainly were - they doubtlessly would have witnessed the clearest indication yet of the pair's unspoken desire - perhaps especially so in Boateng's case - to return to the national fold, a signal so loud they cannot but pay heed. For all we care to acknowledge, the combative spirit and will to fight displayed by the two players last night could provide all the steel we need to solder together the promising yet fragile team that competed at the recent Afcon.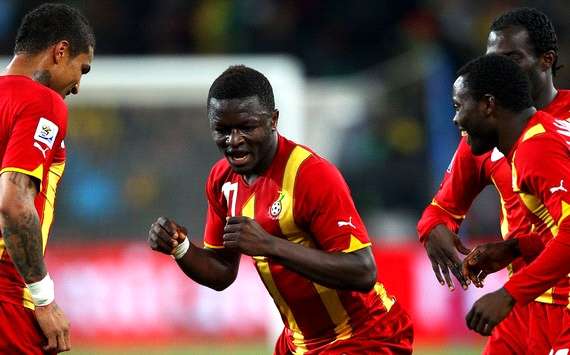 Perhaps getting Boateng back into the team - appealing a prospect as it might seem - would require much more than having Muntari return. Still, if we can manage to pull all the stops and successfully reclaim both, it could prove a truly priceless coup. Granted, these two players might remain unpopular with some of their countrymen for certain genuine reasons, yet this writer strongly argues that it would not hurt if, for once, we would strive to look beyond petty personal flaws and consider the obvious worth some of these footballers have to offer.
And speaking of worth, there could hardly be any worthier of a place in the Black Stars on current evidence than Muntari and Boateng, could there?