Top 10 controversial goal celebrations
5. Tim Cahill (vs. Portsmouth, March 2008)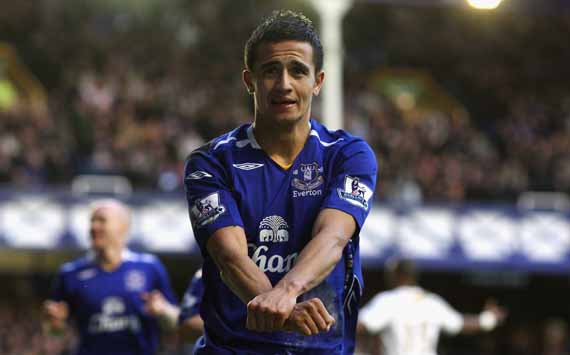 Tim Cahill found himself heavily criticized for a goal celebration in the 3-1 win for Everton over Portsmouth in 2008.

The Australian marked his strike in the victory by gesturing as though he had been handcuffed in recognition of his brother Sean, who had been jailed for six years the previous January.

Cahill came under scrutiny and apologized days later, insisting: "It was a spontaneous and emotional reaction but was only intended to signify to my brother that I was thinking of him and missing him.

"It was not intended to cause any offense to any other party and I wholeheartedly apologize if any offense was caused."
Top 10 controversial goal celebrations