Who is the third best striker in the world?
Chris Wondolowski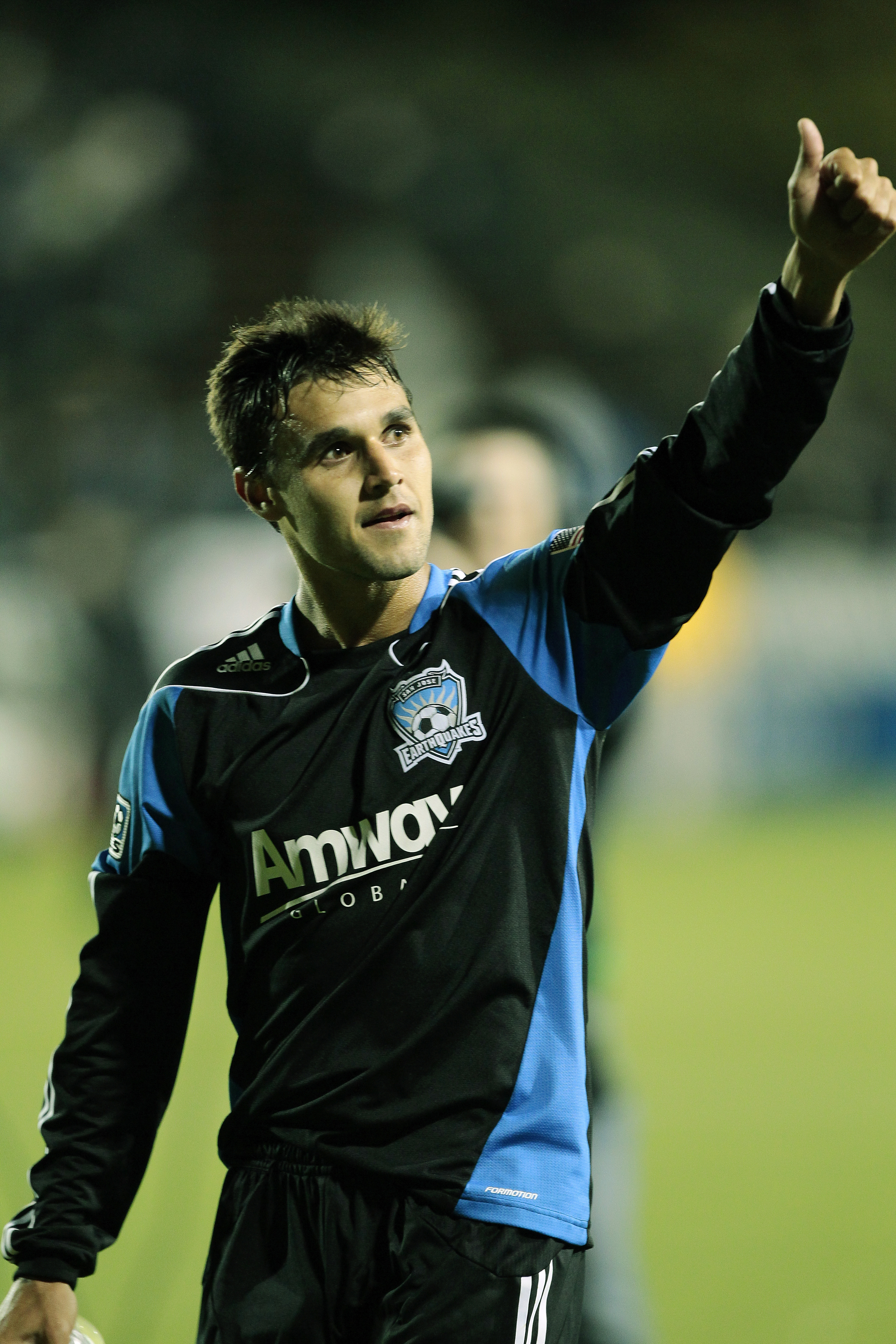 Full Name:
Christopher Elliott Wondolowski
Age:
29
Club:
San Jose Earthquakes
Nation:
United States of America (10/0)
Trophies:
MLS Supporters' Shield: 2005, 2012
MLS Cup: 2006, 2007
Awards:
MLS Golden Boot: 2010/2012
MLS Best XI: 2010, 2011, 2012
MLS All-Star: 2011, 2012
MLS MVP: 2012

While he may not have the global renown or international record of the other players on this list, there can be no denying Wondo's ability to find the net in MLS. After spending several years as a reserve for San Jose, Houston, and then San Jose again, Wondolowski became an elite striker seemingly overnight, scoring 10 goals in the final eight matches of the 2010 season (the Quakes winning four games on his goals alone) to almost single-handedly drag his team into the MLS playoffs, a scoring run which continued into 2011 and 2012 and shows no signs of stopping anytime soon. This past year, his haul of 27 goals in 30 games propelled the Earthquakes to the Supporters' Shield and tied the single-season scoring record that had stood since Major League Soccer's very first campaign.
Who is the third best striker in the world?