Who is the third best striker in the world?
Sergio Aguero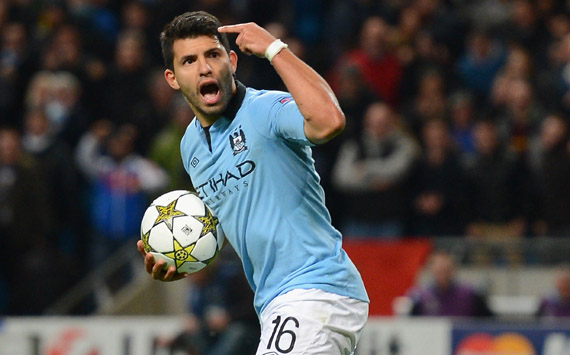 Full Name:
Sergio Leonel Aguero del Castillo
Age:
24
Club:
Manchester City
Nation:
Argentina (41/16)
Trophies:
UEFA Intertoto Cup: 2007
Olympic Gold Medal: 2008
UEFA Europa League: 2009–10
UEFA Super Cup: 2010
Premier League: 2011–12
FA Community Shield: 2012

Almost perpetually in the shadow of his international colleague Lionel Messi and his father in law/former coach Diego Maradona, "Kun" Aguero has nonetheless carved out an outstanding career. Arriving at Atletico Madrid from Independiente, he showed his ability to perform at an elite level both as an out-and-out striker and a withdrawn forward. When moneybags Manchester City showed up, he bedded in at the Etihad immediately, leading the team in goals and scoring the winner on the last day of the season to deliver the title to Manchester's blue half for the first time in decades.
Who is the third best striker in the world?