World Cup
World Cup 2018 seeding: Pots, procedure & all you need to know ahead of the draw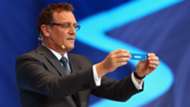 The 2018 World Cup is just over six months away and all 32 finalists are now known.
Dabblebet's World Cup odds here
Before the tournament kicks off next June, the participating teams will be divided into eight groups by way of a draw and managers will then be able to begin preparing for their opponents.
Teams have already been placed into seeding pots for the draw, which is set to take place today. 
With a matter of hours to go, Goal takes a look at the World Cup seeding pots and how the draw will work.
---
WORLD CUP 2018 SEEDING
---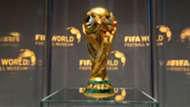 How is the seeding decided?
The seeding for the 2018 World Cup draw is based on the FIFA ranking for October 2017 . There are four seeding pots, each containing eight teams. 
Pot 1 contains hosts Russia and the highest ranking teams, with the next eight highest ranked teams in Pot 2 and so on.
World Cup 2018 qualified teams & seeding pots
FIFA world ranking in brackets
---
WHEN IS THE 2018 WORLD CUP DRAW?
---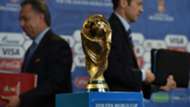 The draw for the 2018 World Cup takes place on Friday, December 1 at the State Kremlin Palace in Moscow.
A number of high profile figures will be involved in the draw, including the all-time World Cup top scorer Miroslav Klose, who will carry the trophy onto the stage.
Former England international Gary Lineker and Russian sports journalist Maria Komandnaya will conduct the draw with the help of assistants.
Russian football hero Nikita Simonyan, who reached the quarter finals of the 1958 World Cup with the USSR, is one of the draw assistants, with FIFA confirming that Laurent Blanc, Carles Puyol, Cafu, Gordon Banks, Diego Forlan, Fabio Cannavaro and Diego Maradona will also be involved.
You can check out our full breakdown of the draw here .
World Cup draw procedure
The 32 qualified finalists will be drawn into eight groups of four, which will be labelled from A to H. Seeding Pots 1 to 4 will be completely emptied by allocating each of their eight teams to a different group.
FIFA confirmed in September that the principle of keeping teams from the same confederation apart would be retained. So, for example, Brazil, who are in Pot 1, cannot be paired with Colombia, who are also part of CONMEBOL (the South American confederation).
An exception applies to UEFA teams, with FIFA ruling that up to two teams from the European confederation can be drawn in the same group.
FIFA has helpfully produced an explainer video, which you can watch above.