Borussia Dortmund
With the U.S. market a high priority, is now the right time for Borussia Dortmund to sell Pulisic?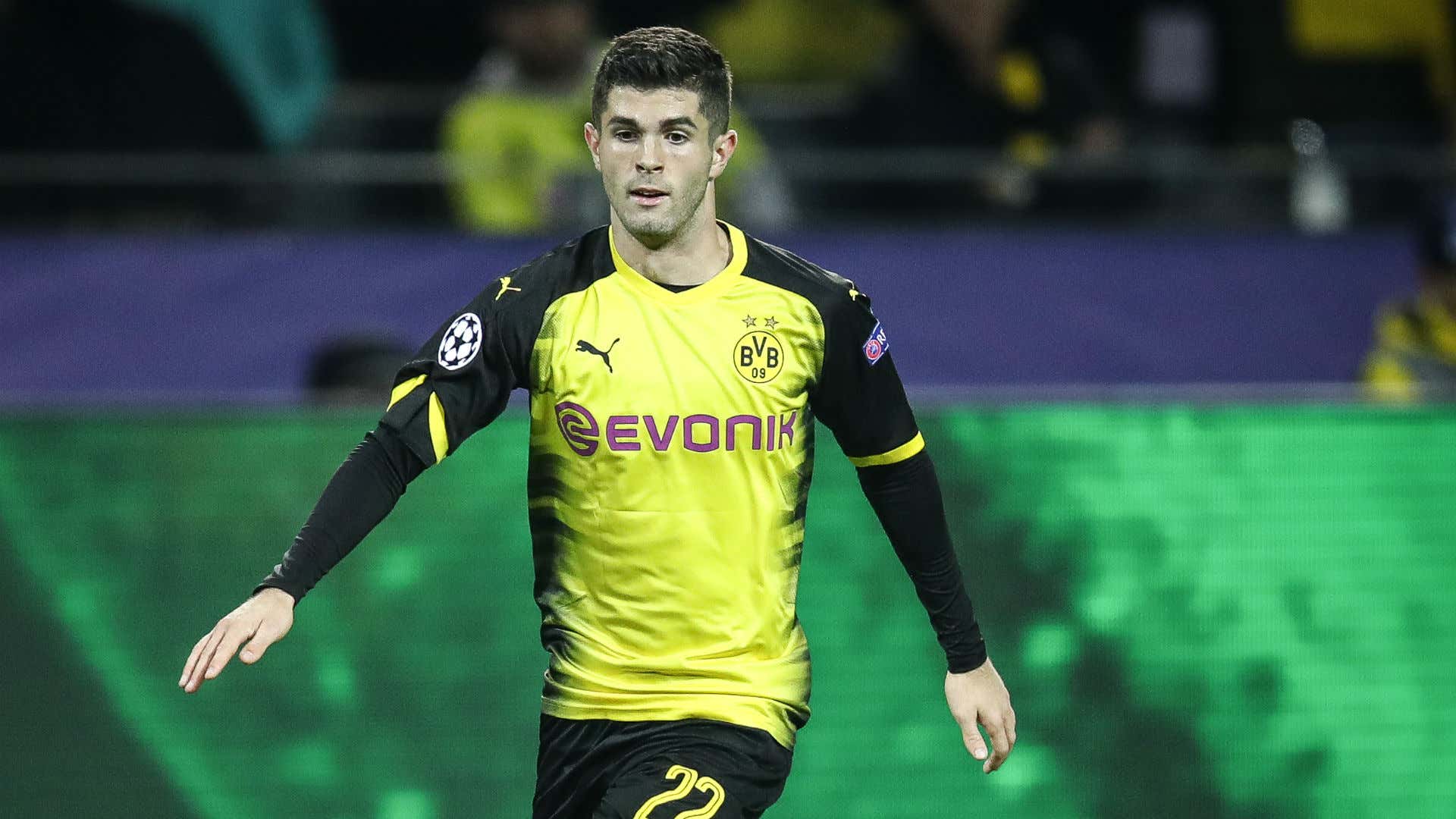 MIAMI — The past decade has been a renaissance period for Borussia Dortmund, an era that has seen the club win a Bundesliga title, reach a Champions League final, and produce some superstar talent. That success has led the club once known as a favorite of the German working class to start seeking out new global markets to mine for fans.
The United States is a favorite target of every top club in Europe, as evidenced by the recent prominence of the International Champions Cup, a preseason tournament in America featuring a who's-who of European powers. Dortmund joined the ICC party a year ago, playing a friendly against AC Milan in China. This year, Dortmund is embarking on a full-fledged tour of the United States, the club's first such foray in 60 years. That tour begins with a friendly against LAFC in Los Angeles on Tuesday.
Front and center on the tour is Christian Pulisic, Dortmund's American star and the U.S. national team's best player. His presence in Dortmund's signature black and yellow kit has helped the German club grow in popularity in the United States, and Dortmund is clearly trying to capitalize.
"Now we feel like it's the right time to come here," Benedikt Scholz, Dortmund's head of business development and international relations, told Goal. "Christian obviously opens some doors, and If the door is open Borussia Dortmund walks through, [that's] the whole story of Borussia Dortmund. He obviously helps, but it's not dependent on him only."
That statement is a key one for Dortmund, which heads into the summer faced with the very difficult decision of whether or not to sell Pulisic. The 19-year-old American has been at the center of transfer rumors for the past year, with Liverpool consistently mentioned as a potential destination. The fact that Dortmund has a summer tour lined up in the U.S. would seem to suggest the club doesn't plan to sell its American star, but Scholz is quick to point out that isn't necessarily the case.
"We 100 percent would still be coming here if we didn't have Pulisic," Scholz said. "We had the same situation with [Japanese star Shinji] Kagawa. In 2010 he joined, we had him for two and a half years and then obviously then he left for Manchester United. Our ambition was always back then was to get to a certain level in Japan. We started at a certain level with Kagawa, but our ambition was to be able to stay at a certain level even if he leaves.​ It is the same now with Christian.
"Commercial would never influence sports in our club," Scholz said. "Decisions to sell players are purely taken by [the sporting side] and purely for a sports perspective. That's why we would never sign a player only because he's from, for example, Mexico or Japan. We only sign players because we feel like there is potential and they bring us to the next step on the pitch. If they happen to be from Japan we as commercial guys have to use this wave in the right way."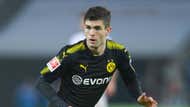 Dortmund was already beginning to make inroads in the U.S. even before Pulisic enjoyed his breakout at the club more than two years ago. A Champions League winner in 1997, Dortmund suffered through financial problems a decade later before turning things around under the guidance of Jurgen Klopp. A pair of Bundesliga titles in 2011 and 2012, coupled with a run to the Champions League final in 2013, helped capture the imagination of fans around the world. Klopp's exciting brand of soccer, combined with the team's ability to develop young stars, generated fan interest in markets well beyond Germany.
The United States was one of those markets.
"Before we really started to think about the U.S. we did a deep analysis of the past five years on our own social and commercial channels and it's really interesting to see that, in certain regions like Chicago, there was real interest," Scholz said. "We monitored this closely and it's part of the decision why we're going to go to LA, Chicago, Pittsburgh and Charlotte. We saw when Christian came in there was another boost, but it's not necessarily dependent on him, and we feel like there's an underdog story, you could call it a hero story, that we've created the past decade and we want to get Americans in touch with it."
As much as Dortmund's final decision on whether to sell Pulisic may not be driven by commercial factors, it is readily apparent that keeping Pulisic for another year would yield benefits that go well beyond his contributions on the field. Time will tell whether Pulisic will still be a part of Dortmund's squad this summer, when the club returns to the U.S. for friendlies in July against Manchester City in Chicago, Liverpool in Charlotte and Benfica in Pittsburgh, but it is clear from that schedule that Dortmund will be hoping to still have the American star as it tries to win over more U.S. fans.
"What we say in Germany is Dortmund is driven by intensity," Scholz said. "If you come to the stadium you will feel that intensity. Our challenge is how can we bring this to the U.S. How can we export that feeling and intensity and authenticity that the club stands for in Germany to other markets? That's a challenge, but obviously social media and digital world helps us a lot, and Christian helps us a lot."