Wijnaldum laughs off Liverpool exit talk as he targets 'special' campaign at Anfield

Neil Jones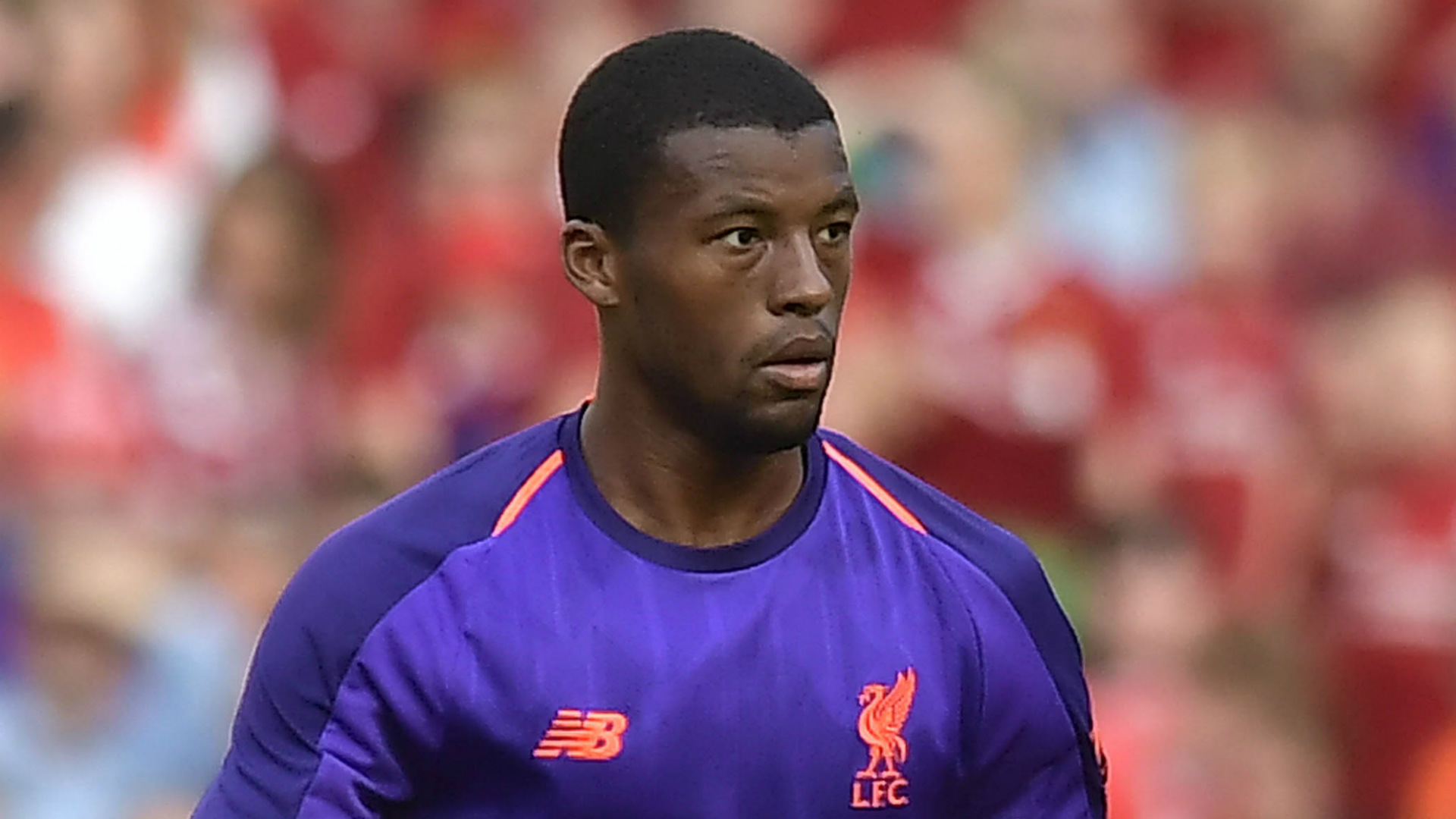 Getty Images
Gini Wijnaldum admits he laughs about speculation linking him with a move away from Liverpool, and says he is ready to help the Reds achieve "something special" this season.
The Dutch international was a stellar performer as Jurgen Klopp's side got their campaign off to a flying start with a 4-0 win over West Ham at Anfield on Sunday. Playing as the No.6 in Liverpool's midfield, the 27-year-old dovetailed well with the energy of Naby Keita and James Milner, helping the Reds to their biggest opening-day victory since 1994.
With captain Jordan Henderson and new £40million ($51m) signing Fabinho, as well as Adam Lallana, waiting in reserve, Wijnaldum knows there will be fierce competition for places this season. Indeed, in recent months there have been suggestions the former Newcastle man may even be forced to leave Merseyside in search of guaranteed first-team football.
Fenerbahce have been the main club linked. The Turks are managed by Phillip Cocu, Wijnaldum's former coach at PSV Eindhoven, but despite this the player expects to stay on Merseyside for the foreseeable future.
"That was the speculation of the media," Wijnaldum told reporters. "I laugh about it!
"I also read that I asked the club if I could leave. I never had a conversation with the club!
"People from the outside just see Liverpool are buying players, so [they think] players who are already here are going to leave. Liverpool will always buy good players, even if they already have good players. That's normal. I think it has to be normal for a club like Liverpool because that means you're a big club.
"But that was something from the media that I was going to Turkey. Maybe because Phillip Cocu is manager and I worked with him for two years. I don't know who put it in the media, but it wasn't me!"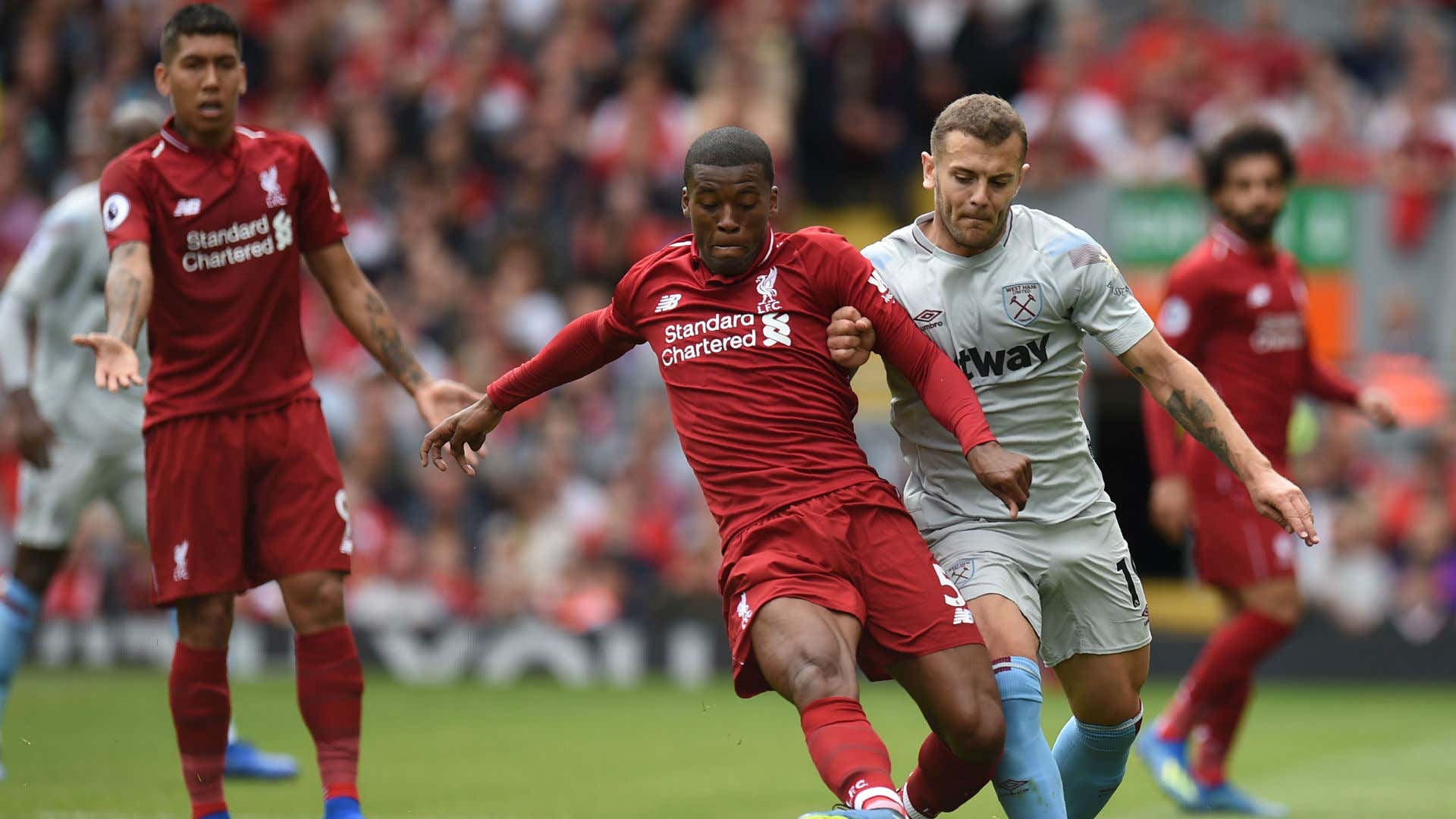 Wijnaldum rejects the idea that the arrivals of Keita and Fabinho puts extra pressure on the likes of himself to perform. Only two players – Roberto Firmino and Mohamed Salah – made more appearances for Liverpool last season, and the man from Rotterdam is confident that he can continue to prove his worth for Klopp.
"To be fair, I don't think like this," he said. "I always try to perform and not because you have players on the bench or on the pitch that can play in your position.
"I think it's quite normal. It has to be normal at a club like Liverpool - a club that will always buy players, even if they already have good players.
"I always want to play. I think that kind of competition, you have to get it in a team like Liverpool. I think Manchester City and Chelsea, with the new signings that they've made, have it also. I think in each position there is competition and it's good at Liverpool. Back in the day it was not different. If you see that there's a player and you play for a big team, you just have to do your best for the manager."
Victory over West Ham, as routine and as impressive as many had predicted it might be, took Liverpool to the top of the Premier League standings after one gameweek. But with Manchester United, Tottenham and Chelsea all winning, and champions Manchester City triumphing at Arsenal, the main challengers all began the season well.
City, clearly, will be the team to beat this season, but Wijnaldum believes his side are capable of pushing Pep Guardiola's men hard.
"We will see," he said. "I think we have the quality to compete with them but I also thought we had the quality last season. If City's going to play like they did last season then it will be really hard because they only lost two games and had a few draws.
"If you want to compete with them you can barely drop points. That's really difficult but something we look forward to because you want to compete with the others and City is one of the best. So we will go for it.
"We feel that we can do something special. We felt it last year also. But feeling is one thing, doing it is the second one. We will work hard to achieve great things in the season. That's what we're going to try."