Wake-up call for Osorio: Mexico's loss to Croatia has to be summer's low point
Last Updated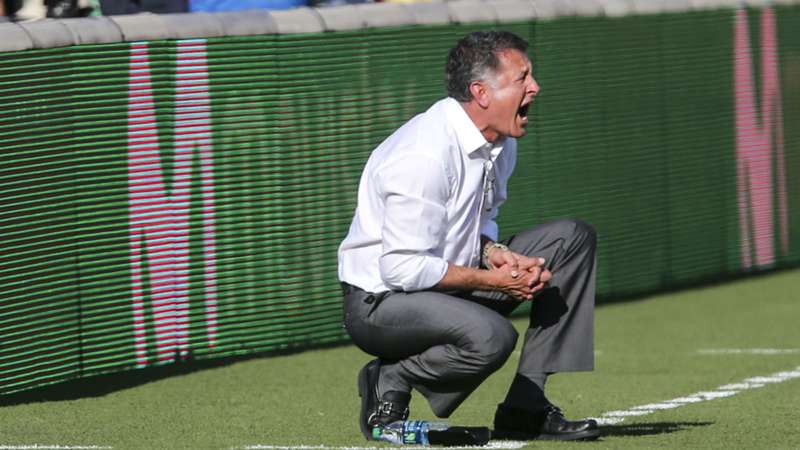 RINGO CHIU
This is fine.
Mexico lost a friendly to a Croatia team without a single one of the European country's top stars (though it certainly looks like goalkeeper Lovre Kalinic is well on his way), but there's no reason to panic. The dog in the cartoon's room is not on fire. El Tri does not have serious cracks that bring their quality into question.
Chicharito breaks scoring record
An error by Erick Gutierrez, failing to clear a ball he should've dealt with and a - what do you even call that? - by Diego Reyes as he put the ball on a platter for Croatia's second, was the difference. Once Ante Cacic's men had the two-goal advantage he sat everyone back in disciplined lines. Despite Mexico's best efforts, save a record-breaking goal by Javier "Chicharito " Hernandez , El Tri couldn't find a way through.
This friendly always was going to be awkward. Juan Carlos Osorio is dealing with some players who haven't played in weeks and others who haven't had a break in months. He put them through their paces in Mexico City and is set to have the team return to altitutde with training sessions in Denver as quickly as possible. The players arrived late last night in Los Angeles and then were tossed into the mix.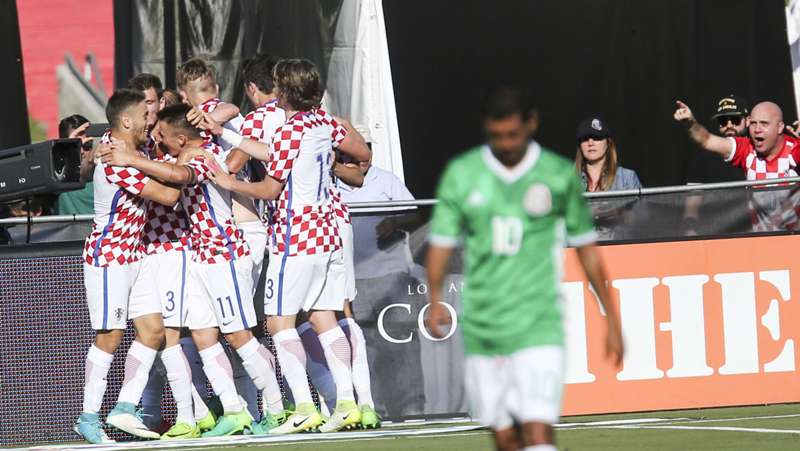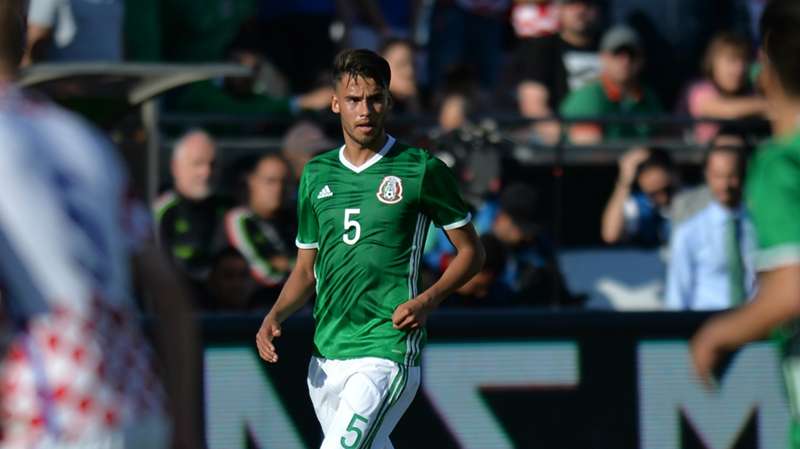 That's not to say there are no worries at all after this game. In fact, Mexico coach Osorio may be the most worried of all. Guti's error is forgivable and the 21-year-old likely is headed to the Gold Cup where competition won't be nearly as stiff. But Reyes is a player who the Colombian tactician needs to be at his best, with Rafa Marquez still recovering from a back problem that ended his season with Atlas in March. There are other options at center back, with Hugo Ayala set to join after playing in the Liga MX final with Tigres and Nestor Araujo putting in a solid shift after replacing Reyes at halftime.
It's only the second defeat of the Osorio era, which is impressive in itself but doubly so after considering the number of friendly matches the team plays with rosters cobbled together thanks to the matches falling outside international breaks. But just when Osorio's reputation was beginning to grow after World Cup qualification victories over Costa Rica and Trinidad and Tobago put Mexico atop the Hex for the first time in two cycles, the leash has snapped back.
The man getting Estadio Chivas' field ready for the final
Sure, many in Mexico's press will realize this game is only the first of many this summer, and Thursday's friendly against Ireland provides a quick opportunity to put this game in the past. But others, especially those who still are convinced Osorio's peculiar methods are bad for El Tri, will see Saturday's setback in a far more serious light.
This must be the low point for Mexico this summer. It all has to be uphill from here. That hasn't changed because of the result. These friendly games are only the previews. If the features of the World Cup qualification matches and the Confederations Cup are this disappointing, Osorio will be rightly panned in his reviews and a different man will be leading the team to Russia the second time around.