U17 World Cup
U17 World Cup- Mali U17's Jonas Komla: We will have little advantage with the pitch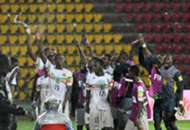 Following their win in the all-African battle against Ghana in the quarter-final at Guwahati, Mali will lock horns with European giants Spain in the semi-final clash on 25th October at Navi Mumbai.
Les Aigles, who ended on the second spot in Group B, played twice at the DY Patil Stadium during the group phase. Jonas Komla's young guns lost their opening tie to Paraguay in a 3-2 but bounced back hard later with a 3-0 win over Turkey.
On being asked if returning to Navi Mumbai's ground will benefit Mali, the coach answered, ''Mali have already played at Navi Mumbai so we know the pitch very well. But, it is a semi-final against Spain, so it will be a big clash. But yes we will have little advantage with the pitch.''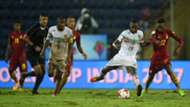 However, the group phase ties witnessed a rainy weather and the climatic conditions have gotten better now. Komla believes that irrespective of the situation, the African side can deliver their best performance.
''We are habituated to playing in very dry and very wet conditions both, so we are ready for anything tomorrow,'' he commented.
On the other hand, La Rojita look set to trouble the West Africans, having improved their record since the 2-1 loss to Brazil in their debut tie of the tournament. ''By losing to Brazil we realized that we need to quickly get better. Short adjustments have been added in every game's plans to adapt accordingly in the defensive and offensive areas,'' explained Santiago Denia, while addressing the media ahead of the all-important fixture.
Spain, who head into the final four having gotten the better of Asian heavyweights Iran earlier, believe that opposition Mali aren't at advantage. In fact, Denia expressed that both sides have equal odds of progressing to the ultimate match of the youth football's blockbuster event.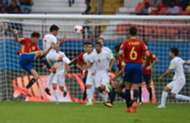 ''Even though Mali are physically bigger than us, I don't think we are at disadvantage or advantage; it's going to be another game we need to prepare for,'' he mentioned. Further, Denia discussed his likely game plans. ''We know we cannot play a transitional game against physical teams. So, we need to play like we have been playing so far.
I honestly do not believe Mali would opt for a transitional game either. They are a very good team that plays the ball very well, they attack well and use the sides, especially their left and right backs (play) really well. That's why they're in the semi-finals too.''
The semi-final will kick off at 20:00 IST at Navi Mumbai's DY Patil Stadium and the winner of the tie will compete against the winner of England versus Brazil for the championship title.