Champions League
Toronto FC to face Chivas in CONCACAF Champions League finals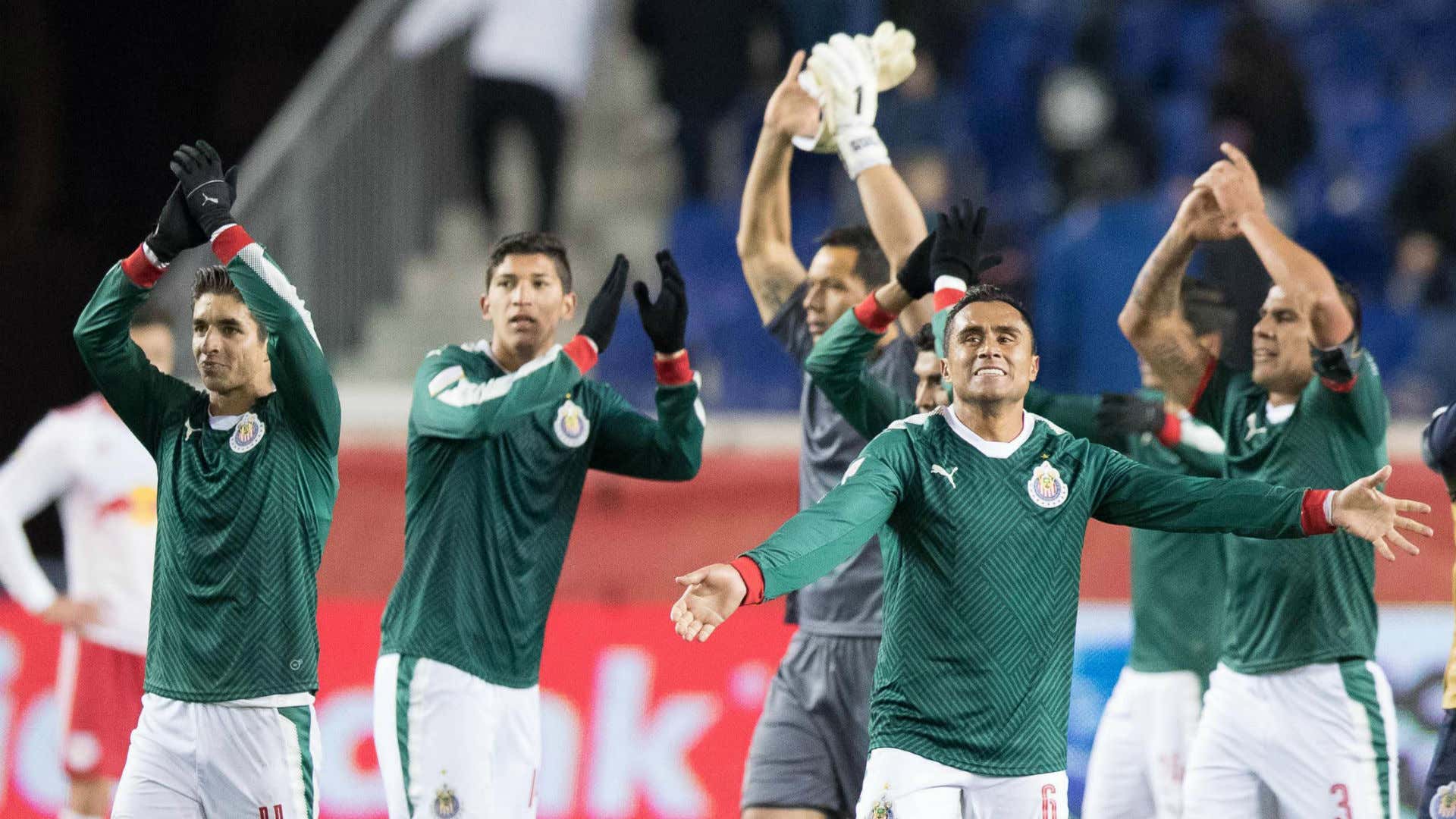 MLS and Liga MX will face off in the CONCACAF Champions League finals.
Chivas topped the New York Red Bulls 1-0 on aggregate after a 0-0 draw in Tuesday's second leg, and Toronto FC slayed another of Liga MX's grandes, topping Club America 4-2 on aggregate after Tuesday 1-1 draw in the second leg, to set up a clash of leagues in the CCL final.
Chivas dispatched of the Seattle Sounders in the quarterfinals after losing the first leg and held on for dear life Tuesday in New York to earn their way into the final.
The Red Bulls racked up 20 shots on the night to just one for the Liga MX side, but couldn't make their efforts count, with Chivas narrowly edging the result.
For Toronto, a 3-1 first-leg win had the defending MLS Cup champion in great position as they headed to Mexico for the second leg, and Jonathan Osorio's goal 12 minutes in put America in a hole the Liga MX side never looked likely to climb out of.
It sets up just the third CONCACAF Champions League decider that won't pit two Mexican clubs against one another, with Toronto FC the third MLS team and second Canadian side to make it to the final stage of the competition.
The first leg of the final series will take place Tuesday, April 17, with the return leg slated for the following week.
Guadalajara (4-1-1, 13 points) will host the second leg of the series after accumulating the most points through its six matches including the round of 16, quarterfinals and semifinals. Toronto FC finished with a six-match record of 3-2-1, good for 11 points, and will host the first leg of the finals.
Toronto hosted the first leg in wins over Tigres in the quarterfinals and America in the semifinals.