Toronto v América
Toronto FC can shake off MLS history and head to Azteca with confidence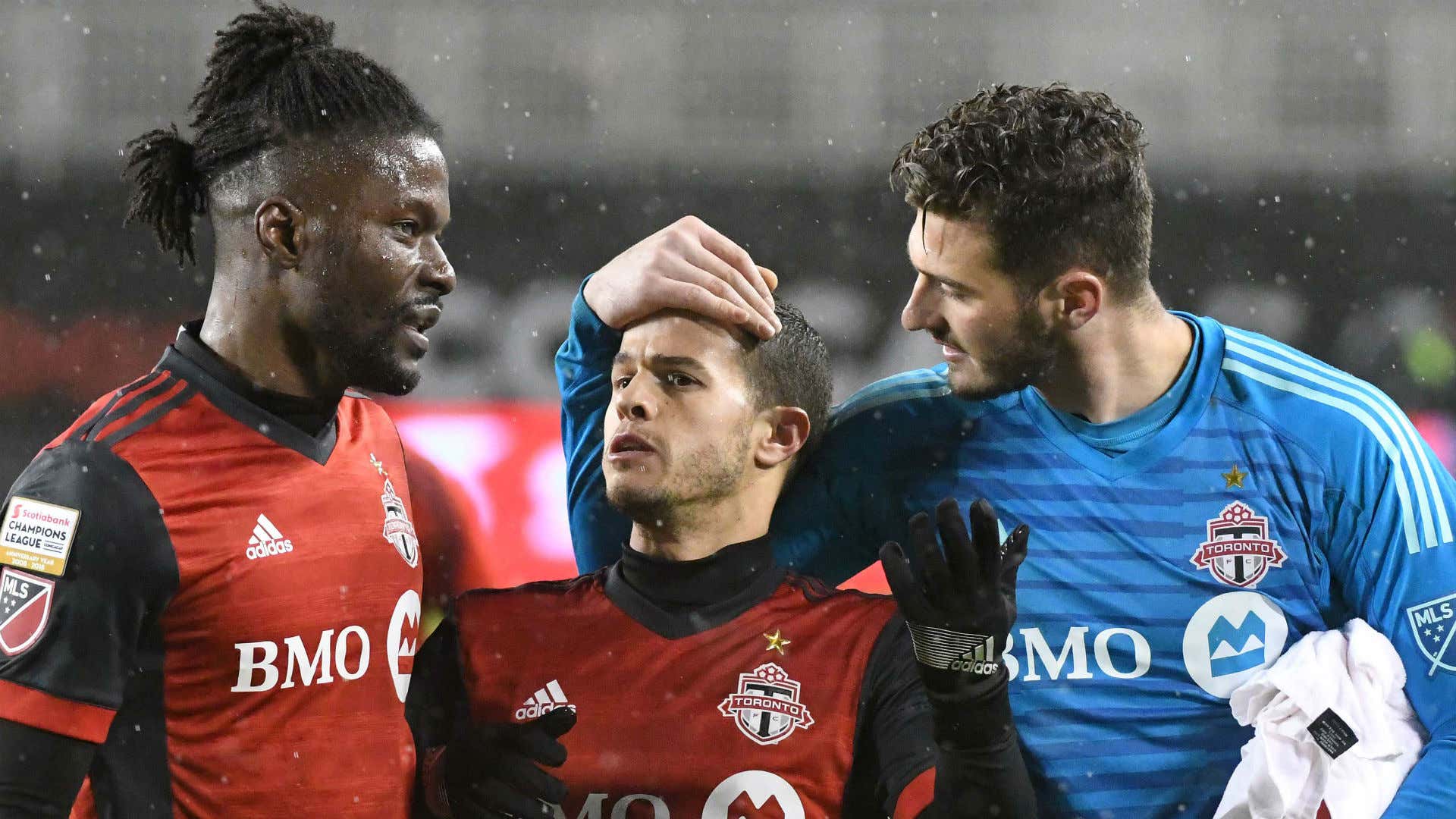 Toronto FC didn't celebrate after moving past Tigres in the quarterfinals, so it was no surprise the MLS club was low-key after its 3-1 first-leg victory over Club America on Tuesday.
For one, it's not appropriate to celebrate after a first leg when there are still 90 more minutes to play. The history, though, also has to play a part. For MLS teams, team getting a result then heading to Mexico for a second leg has been reason for panic, not celebration. Sure, you got a win, but good luck now.
Actually, it hasn't even been that optimistic. Only twice has an MLS team won the first leg of a semifinal against a Mexican team, with FC Dallas winning against Pachuca last year and the Houston Dynamo against Pachuca in 2007. Houston went on to lose 5-4 on aggregate while FCD came agonizingly close but fell 4-3 on a stoppage-time goal from Hirving Lozano.
You always feel like the MLS team needs more. Toronto has a two-goal cushion, but it gave up the away goal. It's leading by two! But does TFC need to be leading by three? Those are the games we play in aggregate series, a unique and fun wrinkle to the joy of international club competition. In our region, it hasn't brought much joy, though. The unexpected hasn't occurred. Mexican Goliaths swat away David's puny pebbles before stepping on the understrength, underfunded small man. The underdog runs are cut short by the sheer power of the grandes.
This feels different. The psyche has been to be guarded against Liga MX opposition. Mexican teams have won every tournament since the current edition started in 2008. The altitude and atmosphere make their stadiums difficult to play in. Toronto already knows that. The Reds beat Tigres in the first leg, then scored in El Volcan and came out the winner of the battle between two reigning champions.
While plenty of Miguel Herrera's rhetoric, both pre- and post-match, can be filed firmly in the "trying to control the narrative file" he's right that MLS' newfound economic might is shifting the balance of power. America and Chivas are still the grandes. They have the history and the records to show it, not to mention the deeper rosters. TFC, though, may have the biggest stars. Jozy Altidore, Sebastian Giovinco and Michael Bradley, the teams' designated players, all turned up to help the cause Tuesday.
So too did players like Ashtone Morgan, who in filling in for Justin Morrow on the left side of the TFC defense ended up starting and finishing the play that gave TFC the critical third goal, and Marky Delgado, who was the escape valve on the counter-attack that freed Giovinco and Altidore for the second goal.
TFC has built a team that can compete and knows how to do it. It has built a team that is able to punish Herrera for getting his tactics wrong. It can exploit players like William da Silva in the midfield or Carlos Vargas on the left side of defense. It bounces back from Andres Ibarguen's equalizer in the 21st minute would've been a nail in the coffin of MLS teams of old. Tuesday it gave an extra inspiration.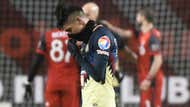 Next week's second leg in Estadio Azteca still will be incredibly difficult for TFC. It should be. It's an away match in the second leg of an international club competition. The first leg was a hard trip for America as well. That's how it's supposed to be.
Toronto can head into Mexico feeling confident. It has a two-goal lead, it came out of a similar situation earlier in this tournament and it's playing like a team that expects to win matches. Finish the job and move to the final? That's reason for celebration.